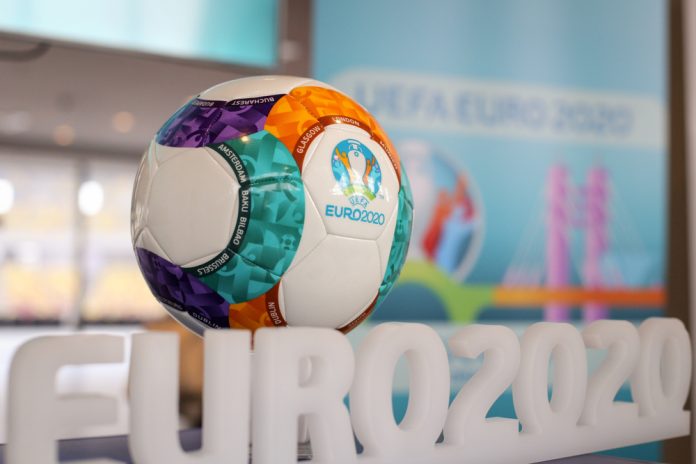 Organisers of the 2020 UEFA European Championships will not place bottles of Heineken in front of Muslim players at press conferences, after Paul Pogba removed a bottle of non-alcholic Heineken 0.0 from view, according to The Telegraph.
The report confirmed that teams competing in the tournament have been asked whether players and managers speaking at press conferences would object to sitting next to the non-alcoholic alternative 'on religious grounds' after the French midfielder took action.
As a result, no bottle appeared alongside Pogba's teammate – and fellow Muslim – Karim Benzema after France recorded a 2-2 draw against Portugal last Wednesday.
The striker, who was at the double for France, still appeared in front of a Heineken-branded advertising board with a Man of the Match trophy sponsored by the beverage company.
Heineken reportedly said following the debacle: "Far from promoting the consumption of alcohol, Heineken 0.0 is helping consumers decrease their alcohol intake, allowing them to substitute for great tasting alcohol-free beer when it suits them, giving our consumers greater choice."
However, the report added that a 'clear distinction has been drawn between those who object to being pictured with a primarily alcohol brand on religious grounds and the likes of Ronaldo', after the Juventus star snubbed a bottle of Coca-Cola and instead urged viewers to opt for a healthier alternative, such as water.
Yesterday evening, Portugal bowed out of Euro 2020 at the hands of Thorgan Hazard and Belgium in the last-16 knockout fixture, whilst France will face Switzerland to book their place in the quarter-finals this evening.
UEFA had already reminded players of their obligations to sponsors, with the European football governing body warning that shunning Euro 2020 commercial partners could result in fines for players' respective national federations.
Although, Tournament Director, Martin Kallen, added that UEFA would make exceptions for 'religious reasons'.