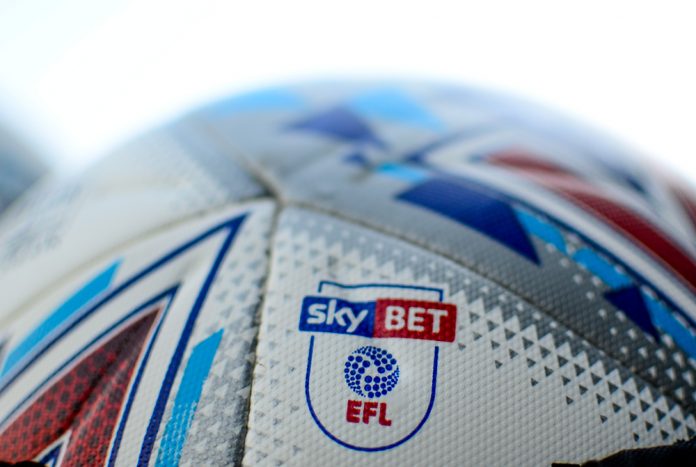 The English Football League (EFL) has issued a Request for Proposal (RFP) for the international broadcast rights from the 2022/23 campaign onwards.
With the EFL's five-year arrangement with Pitch International due to expire in the summer of 2022, the offering includes a minimum of 182 Sky Bet EFL fixtures, including all end-of-season play-off matches and at least 30 Carabao Cup games, including the final at Wembley Stadium.
UK-based sports marketing agency Pitch has been responsible for the sale of the rights to the EFL Championship, League One, League Two, Carabao Cup and Papa John's Trophy from 2017/18 to 2021/22, under the terms of its current agreement.
Detailing the requirements, the EFL underlined that interested parties 'must be able to develop revenue from EFL competitions in non-UK territories, enhance the distribution of EFL broadcast rights, alongside considering how the traditional broadcast opportunities can co-exist with the EFL's direct to consumer streaming product, iFollow and established and emerging OTT products in international markets'.
The Sky Bet EFL and Carabao Cup competition is currently available in over 150 overseas territories across weekends and midweeks, along with a mixture of weekly highlights programmes, repeat transmissions and use of clips across social platforms.
Ahead of entering the marketplace, the EFL recruited independent advisor Oliver and Ohlbaum Associates (O&O).
"Over the past 12-month period we have been working closely with our advisors to establish the best possible approach to the sale of our future international broadcast rights as we near the conclusion of our existing deal and consider current market conditions," said EFL Chief Commercial Officer, Ben Wright.
"The RFP contains the appropriate background and detail as to what the EFL is seeking to make available, with all matches to be offered on a multi-platform basis as the League continues to drive global exposure of one of the strongest pyramid structures in world football.
"The EFL continues to be one of the most unpredictable and exciting League competitions as well as being home to a cup competition that consistently offers opportunities for player development alongside showcasing some of the world's best players."
Last season, the EFL's in-house streaming service iFollow, introduced ahead of the 2017/18 term, raised more than £42 million for the League's 72 clubs amid the COVID-19 pandemic. However, live content on iFollow does not include fixtures sold by Pitch.