With the 2026 FIFA World Cup due to take place across the US, Canada and Mexico, the main challenge for organisers is to choose the 16 host cities out of the numerous urban areas available across North America.
Speaking to Insider Sport, Chris Canetti, President of the Houston 2026 World Cup Bid Committee, shared his views on what makes Texas' largest city stand out as a potential venue for the tournament.
Insider Sport – Does Houston's existing sports infrastructure as the home city of an NFL, NBA, MLB and MLS team make it an ideal host city for the 2026 World Cup?
Chris Canetti – Yes. Houston is ready to host the 2026 FIFA World Cup to the highest standards. Our existing sports infrastructure and experience in hosting world-class sporting events means we are 100% ready to welcome soccer fans from all over the world to Houston.
Houston has hosted more major sporting events than any other candidate host city since 2004, including two Super Bowls, two NCAA Final Fours and multiple NBA, MLB, and MLS All-Star Games.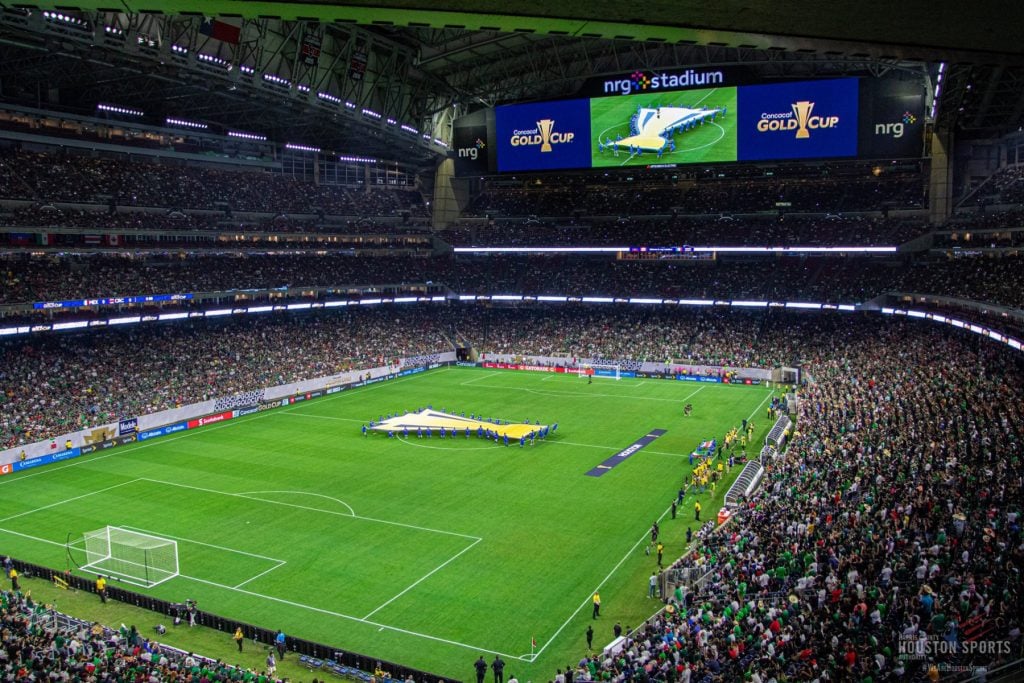 More specifically, Houston's state-of-the-art football venues and facilities are tried and successfully tested by international teams including FC Barcelona, Real Madrid, Bayern Munich, Manchester City, and Manchester United. We are confident we will provide the ultimate environment for world class players to perform at the top of their game.
Sir Alex Ferguson was absolutely right in the comments he made about the atmosphere at the NRG Stadium, it is electric. Having averaged 60,000 attendees for over 20 international events featuring national soccer teams since 2003, a World Cup in Houston in 2026 would be a truly global festival of soccer for the whole family to enjoy.
IS – Houston has a very large Hispanic community who are deeply passionate about football – does this make the city stand out as a potential host?
CC – In Houston we are incredibly proud of our diversity. In fact, Houston was named the most diverse city in America in a recent study. Our internationally diverse community and vibrant culture is the backdrop to a fanatical soccer fan base that loves and supports the game at all levels. And with the potential for the world's game to come to the most ethnically diverse city in the United States – some would say it's the perfect opportunity.
Our passionate, soccer-loving population means packed out stadiums and a matchday experience that would rival the greatest soccer leagues in the world. This strong foundation of support for soccer in the city was demonstrated when Houston recently hosted back-to-back sell-out crowds and international players for Concacaf Gold Cup matches. Houston also had the highest average attendance for the 2021 Gold Cup of any market that hosted multiple matches with three of our matches at BBVA Stadium and NRG park completely sold out.
IS – Are there many challenges faced by Houston that must be addressed in order for the city to successfully host a World Cup?
CC – We want to challenge ourselves, and as a city we are used to that. It's part of Houston's community spirit and what pushes us to consistently innovate. One of those challenges for Houston 2026 will be to approach the legacy of hosting a FIFA World Cup in a way that's never been done before.
We see a tremendous opportunity to leverage the event and the global game to create legacies that will help make Houston a better place, and our work in this area is already underway. Last month we launched two new soccer programs that will begin this Fall: Freekicks Soccer and Girls' Intro to Soccer. Both programs are part of the Houston 2026 Bid Committee's Grow the Game initiative which aims to provide under-served communities with access to soccer.
In addition to growing the game, we are also pushing the boundaries on defending human rights and protecting the environment through a series of initiatives we have in place. All of this is made possible by a united community that is fully invested in our bid.
IS – Association football/soccer is less popular than the other four major sports in the US, but interest is growing. How much of an impact will the 2026 World Cup have on the public interest in the sport?
CC – Hosting the world's greatest single sporting event – the FIFA World Cup – will serve as a catalyst for the significant growth of soccer, engaging millions of players, and fans across the region. We are focused on providing more access to the game in under-served communities and, particularly, in creating more opportunities for girls to participate in the sport. Moreover, earning the right to host World Cup matches would be an honor for the greater Houston area and generate significant and lasting benefits for the community.
More than four million people in South Texas are connected by soccer, but, through Houston's community-driven approach, there is a potential to engage over three million more. That would make South Texas the largest community of people anywhere in the country connected by soccer, and we are very excited to pioneer this through the Houston 2026 World Cup Bid.
IS – How will local companies in Houston benefit from hosting the World Cup, not just from a hospitality or leisure standpoint but from a marketing, sponsorship and brand visibility perspective?
CC – If Houston is awarded the prestigious opportunity to host six games at NRG Stadium at a World Cup in 2026, it would be the equivalent of hosting six Super Bowls. Industry experts estimate that it could lead to a $1.3 billion economic impact for Houston.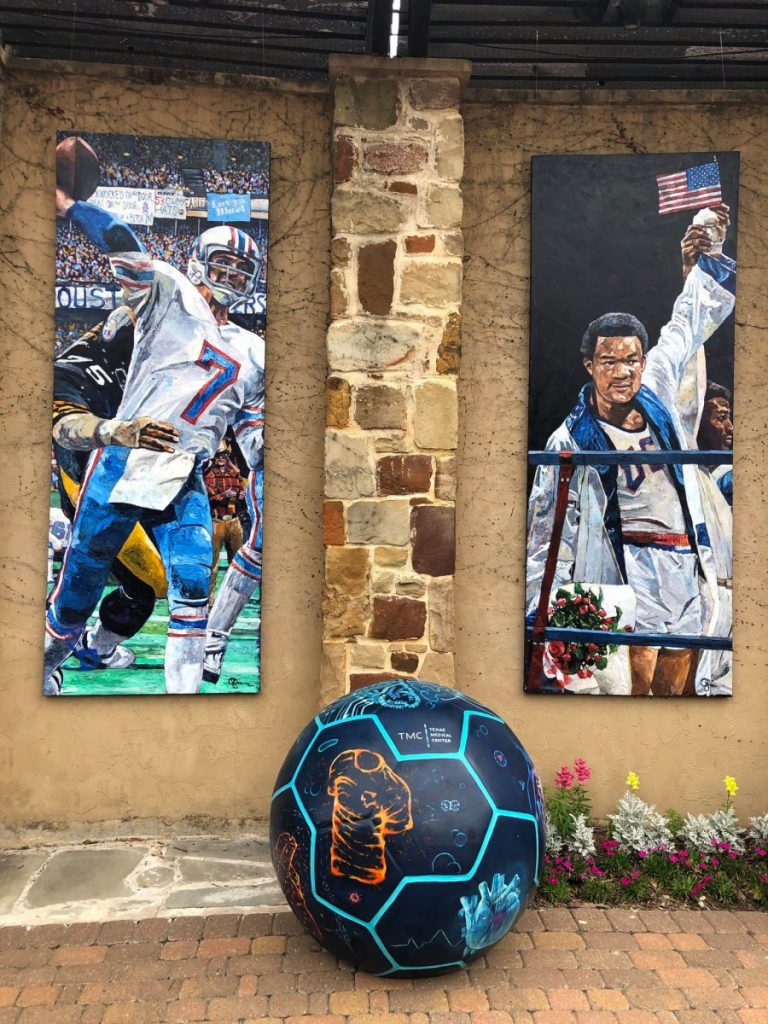 Not only will local businesses benefit from the millions of visitors to the city, but from the online visibility and digital engagement, with more than 3.5 billion people tuning in to one of the most-watched sporting events on the planet.
Moreover, our community, including business and civic leaders, athletes, fans, and more than seven million proud Houstonians, is already invested in our bid in so many ways, including our Art of Soccer campaign. The campaign has promoted Houston businesses, inviting organizations to financially support the bid in a fun and creative way by collaborating with local artists to decorate oversized ceramic soccer balls that will be displayed across the city.
IS – Could hosting the World Cup elevate Houston's global status and mark it out as a potential host city for future events as well as a tourist destination?
CC – As the fourth largest city in the US, with more than 145 languages spoken, over 20 ethnic and racial groups represented, Houston is already sharing its community spirit and welcoming international visitors to major sporting events in Houston from all corners of the world. Of course, if Houston is awarded the honor of hosting the FIFA World Cup in 2026, we would invite the world to come and experience the spirit of Houston, our vibrant culture and deeply passionate soccer fan base, in 'America's City of the Future'.