In the multi-dynamic environment of sports business, with stakeholders from a wide range of areas, data has become one of the most important assets in various companies' arsenals.
In a discussion with Insider Sport, Jens Melvang, Senior Product Manager at Stats Perform, spoke of the firm's newly announced series of advanced football metrics with the introduction of live Opta Vision data feeds.
For the 2022-23 football season, Opta Vision will have a focus on maximising tracking data, following a history of player monitoring which has been limited to cameras detecting player movements, for example.
Melvang explained: "For a long time, that's all we've been able to do. So the last few years, there's been a real growth particularly in the pro side of utilising this tracking data to extract more insights about the game and about planning, performance, tactical performance.
"How does the shape of the team look? How does the player's movement off the ball affect decision making and passing decision making?"
The firm looks to maximise this dataset and grow it, whilst there are currently around 10 to 15 leagues globally that have cameras in stadiums tracking this data through camera technology. Melvang highlighted that this is 'relatively limited'.
"So part of Opta Vision is to utilise that data and create more insights. But it's also now about utilising computer vision technology – so the ability to extract tracking data from video collected remotely.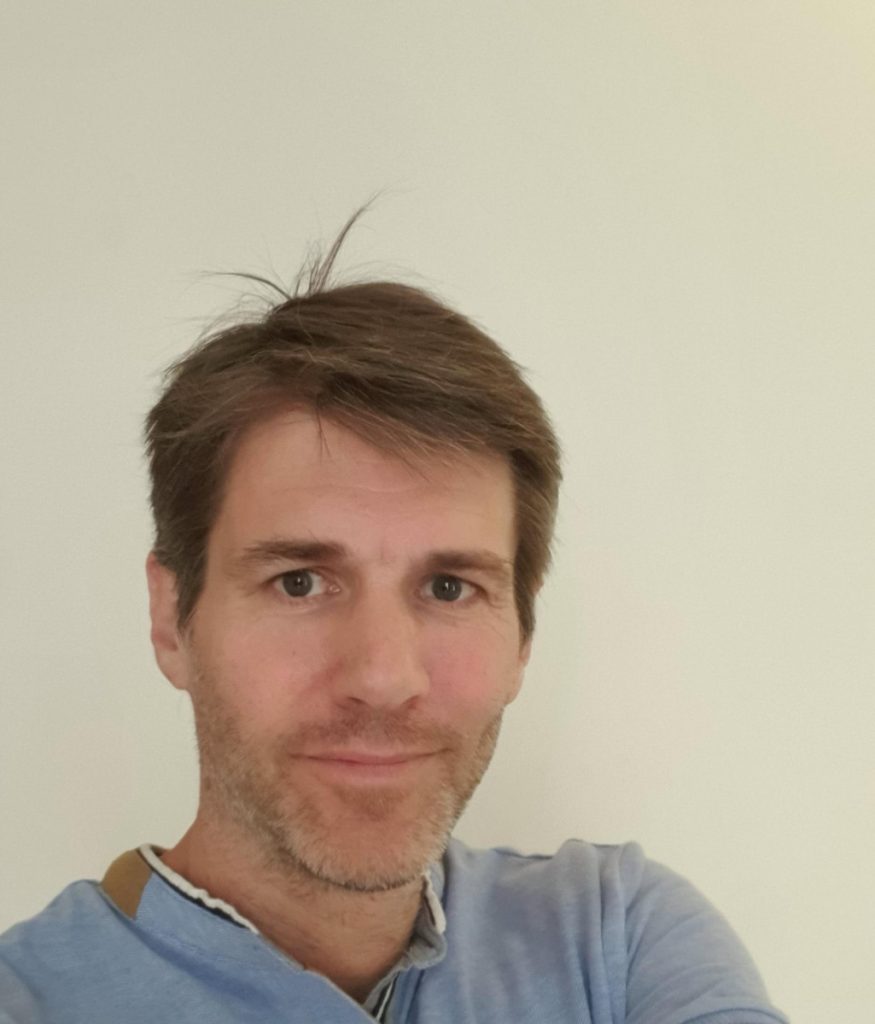 "This means that you can scale it quicker, you don't have to install cameras into stadiums and there's fewer limitations around how you can use that data. The other part of the project is to extract that data from the video collected remotely and be able to use that to extract the same types of insights that we can get from the data that we get in stadiums."
Delving deeper into video collected remotely, Melvang underlined the dynamic that this adds to the overall Opta Vision offering, paying particular attention to the scalability aspect.
He continued: "There's the fact that we have remotely-collected video for hundreds and hundreds of leagues and tournaments around the world. So it's a lot easier to apply that collection of data, as we've done for more than 20 years, but that's been primarily a manual process.
"Also, the ability to extract tracking data and player tracking data from remotely-collected video allows you to scale that to hundreds of leagues instead of the 15 or so leagues that have the camera technology in the stadiums."
Furthermore, the SPM also explained that the company can use this to enhance the broadcast experience, adding: "One of the things that you can do with extracting data from video, is that you can also then put that data back onto a remotely-collected video very easily.
Melvang used the example of La Liga TV, applauding it for its presentation of data and overlaying onto the pitch during a broadcast, noting: "When you're watching a broadcast, you can see that data overlaid and it really enhances the experience for fans and for the audiences."
When asked how the company plans to use the data to provide a more complete or accurate picture of a team's performance, Melvang – who has an extensive background in the industry, having worked with several teams and coaches internationally – replied: "We provide incredible depth and detail about how a team plays.
"Everything from the shape of the team, to patterns of play to the influence that certain players have on the game. I think what we're seeing in the broadcast and media space now is that shows like Monday Night Football are becoming incredibly popular.
"And then second screen experiences through Twitter or other social media allows fans to dive so much deeper into the game and they want to be coaches, they want to be able to have that perspective of a coach.
"What we can do with this data is provide much more tactical relevant content for audiences for broadcasters for pundits to use, and understand the game better and be able to describe it in the way that a coach does."
Moreso, Melvang explained a new shape model which will move away from the traditional 4-4-2 formations. Instead, it will dynamically track how the team's shape changes during a game, the use of different setups, a ball's position, and how the flow of the game has changed, for example.
"We can actually track that, put a number to it and be able to tell coaches or the audience's how that's changed during a game," he continued. "Some of the other things we have is around decision making. You can break a video down and see where you played a wrong pass which did not lead to a shooting opportunity.
"With Opta Vision we can put numbers to that and say 'what was the probability that if you'd have made this pass that firstly you'd have completed it? And secondly, would that have led to a goalscoring opportunity?"
These are the types of new metrics that the firm can derive because of the tracking data, which Melvang highlighted as 'hugely exciting' both from a coaching perspective and also how this is reflected in the media and broadcast world.
Opta Vision currently has access to a large amount of in-venue tracking data – collected through in-stadium cameras in stadiums, installed across major leagues.
Melvang added: "This data will be available and we'll be building and delivering these model outputs through our AI content.
"For remote tracking, we're initially looking at the top five leagues in Europe. That will allow us to initiate interest in those leagues that have the biggest interest. Then we'll be looking to scale that out to cover as many leagues as we can over the next few years."
In terms of extending the product to further sports, Melvang underlined that Stats Perform already has similar content for college basketball – via AutoStats – which has been collected for several years through a partnership with Orlando Magic.
He explained that the team has been leveraging the firm's computer vision generated content on college basketball 'for a number of years', adding that Stats Perform has plans to continue growth in the sport.
He added: "The team has been using our computer vision generated content on college basketball for a number of years as part of their draft preparations. That is something that we're continuing to grow in basketball.
"I think once we have it in place for both football and basketball, we will be then looking at the next opportunity, and the reality is that this data can be collected on any major sporting event that we have video for."
In introducing Opta Vision to the market, the SPM said that informing broadcasters sporting narratives is a key area. Stats Perform has had relations with major broadcasters, such as Canal Plus, which have used the firm's prediction content in the Champions League, to try and understand 'what's next' in their storytelling.
Melvang commented: "I think the next phase is the coaching perspective. A lot of the talent and the pundits that are sitting on the shows are former players, former coaches who understand the game in incredible detail.
"What we think Opta Vision can do is to give them new tools to help express the expertise that they have. It gives them data that backs up the terminology that they are so familiar with.
"So when they're expressing a tactical change in the way teams played, or they're expressing the way a player plays a certain role, we can give them data power to tell those stories with metrics and tell them how they compare to other players."
Finally, the Product Manager underlined his belief that Opta Vision will be playing a key role in Stats Perform's future progress as a business, adding: "It's the future of how we provide greater insights into our data.
"I think we're only going to see an increase in the amount of tracking data, predictive content and AI that is applied to data. For me, when we start to look at AI, we're never looking at the data first, we're looking at what problems we want to solve."