In line with England's historic win of the Women's EURO 2022 last month, price comparison website, Footy.com, released statistics which display a huge surge in the popularity of the women's game.
Notably, the research suggested that 83% of football fans would consider buying a football shirt with a women's player name printed on the back. Lucy Bronze is the Lioness people are most likely to get on the back of their shirts, followed by Millie Bright.
In a conversation with Insider Sport, Sam Patterson, Marketing Director at Footy.com, discussed the reasons behind the spike of engagement for the women's game. With 62% of football fans stating that EURO 2022 was the first time they had watched women's football, Patterson explained how this year's competition truly 'captured the nation'.
"We had such a strong squad and club," she observed. "I think it's the fact that it feels like a more inclusive version of football, it's family friendly, it's more affordable, and I think that the quality of football on the pitch is really high as well.
"Women's football is also starting to be televised more and more which has made people more interested, particularly in the lead up. England has such an inspirational bunch of players who I think are very warm and I think they've really captured people's attention both off and on the pitch."
The This Girl Can campaign – launched in 2015 as a response to Sport England's Active People Survey which reported that in 2014 there were two million fewer women participating in sports than men – may also have played a key role in the exponential growth of the game particularly amongst the younger generations.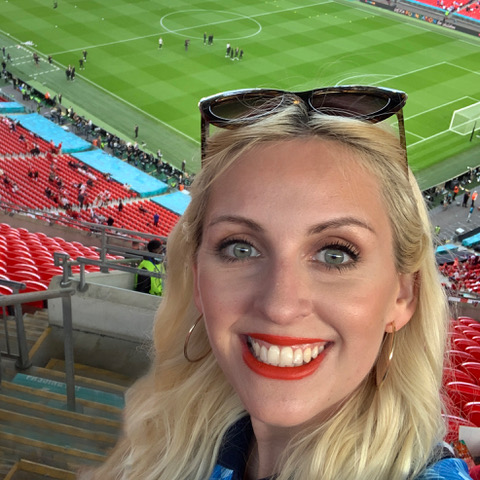 The Marketing Director explained: "I think it was a really strong campaign, it's got such a positive message around women getting into sport and breaking down barriers. I certainly think that for women of my age (37), we weren't really encouraged to play football. Even now, football isn't offered to all girls.
"Certainly when I was growing up there were a lot of barriers to sport and I think it's starting to change and definitely going in the right direction."
As previously mentioned, a key retail trend during the tournament has been an increase in demand for the women's kits. Patterson explained that Footy.com's EURO's landing page has been in its top three most visited this summer.
She continued: "Not just the England kits are in demand, but domestic club kits too. We mostly operate in the UK so the trend that we've seen is a demand for England shirts, but we surveyed our customers and 84% of fans said they are more likely to buy a women's football jersey now compared to the FIFA 2019 Women's World Cup."
Patterson also highlighted how some retailers are running very low on stock. "This just speaks volumes of the growth of the women's game, and it's only going to get bigger" she said. "It's a huge opportunity for retailers."
When asked about e-commerce, Patterson explained a notable increase in such engagement. After seeing this pattern during the men's tournament last year, the firm expected to see this again with the women's tournament.
"Before each game, it maybe slowed a little bit because of people not being able to get shirts shipped in time. Then as soon as the team won, there was a major spike afterwards, and that spike continued to grow as the team got closer to the final."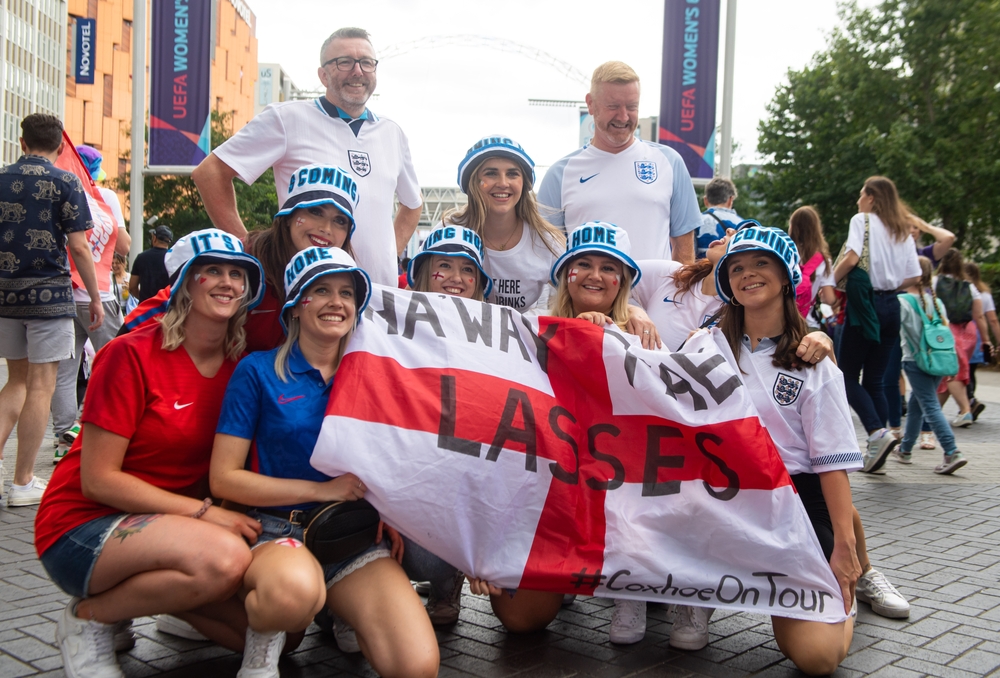 Furthemore, Patterson went on to say that she thinks women's football has been overlooked from a commercial standpoint. The company's research also revealed that 67% of fans who are parents say their children have requested apparel of their favourite women's players and teams.
"Retailers and commercial outlets are starting to see that there is a huge audience for it. Winning on home turf has also really helped to capture the nation, and there is a huge opportunity there for retailers to capitalise on that growth," she highlighted.
In terms of the Women's Soccer League (WSL), Patterson suggested that its teams can work with the success of the Women's EURO. "It's been great to see, after the final, that immediate response," she said.
"We all heard Leah Williamson in her post-match interview asking for fans who have enjoyed the competition to get along to WSL games and to support their domestic clubs too. Brighton and Hove Women released figures that said their season ticket sales were already up 249% based on this point last season.
"It's about capturing that spirit that's in the nation at the moment, supporting those star players who have inspired so many people, and being able to benefit commercially."
Moreso, the Marketing Director shared her view that women's football has previously had to prove itself. Now, it should generate more interest from more prominent and wealthy companies due to the strong retail performance of the EURO.
"Women's football is going to continue to grow and grow, and this has been a huge boost that companies can definitely benefit from," Patterson added. "I think there's benefits on both sides of sponsorship deals, not just at a top-end professional level, but all through the leagues and into grassroots as well."
With 91% of fans saying they are more likely to watch women's football again after the EUROs, Patterson concluded that people will now show more support for women's football 'from the ground up'.