As the 2022/23 WSL season gets underway, commercial interest in women's football is at an all time high following a hugely successful UEFA Women's Euro tournament. 
Indicative of this is West Ham United Women's extension of its partnership with ZO Skin Health as the club's official skincare partner, a collaboration which was originally formed in 2019 and created by Football Media.
Dean Akinjobi, CEO of Football Media, spoke to Insider Sport on how the partnership that Football Media help to create and extend – is one of the longest running in women's football – has highlighted the importance of having a multitude of assets within such partnerships, as well as how brands can effectively reach an international audience.
Insider Sport – How has the collaboration with ZO helped the growth of women's football at West Ham and likewise how has it allowed ZO to thrive as a brand?
Dean Akinjobi – The collaboration with ZO has helped the growth of women's football at West Ham by enabling the women's football team to be associated with one of the world's leading skin health brands. It has also helped the team to make history, by becoming the first football team to have a skin care consultant, which Football Media helped to create as part of the ZO collaboration.
ZO has significantly thrived as a brand because of the partnership, across multiple areas, from mass brand awareness, with ZO frequently receiving high levels of exposure during live WSL matches on the BBC and Sky Sports, through to a unique connection with the gamel.
This has enabled ZO to effectively reach and engage with their target audience and new audiences, through the use of regular partnership marketing activations, that have contributed to an increase in ZO's brand market share and product sales.
IS – Could you give us an overview of the extent of Football Media's involvement in Women's Football?
DA – At Football Media, we are very passionate about Women's Football, its growth potential and the power and influence that the game has at its disposal, to impact areas of empowerment, equality, and expression, when combined creates a compelling opportunity to inspire generations of women and girls around the world.
Football Media is leading the way as an agency, developing strategies to help to effectively connect brands with sponsorship and partnership opportunities within women's football, with football clubs and player brand ambassadors.
We have a dedicated women's football team within our business, whose sole focus is to enable brands to connect with sponsorship and partnerships opportunities, whilst providing brand marketing and activation strategies, aimed at delivering partnership success.
The provision of our fully comprehensive unique service for our clients and brands interested in women's football is something that we are very passionate about and committed to as a business.
We feel privileged to be at the forefront of playing our part in helping to grow this sport globally and enabling our clients and brands to become part of an exponentially growing opportunity, with an influence that transcends sport.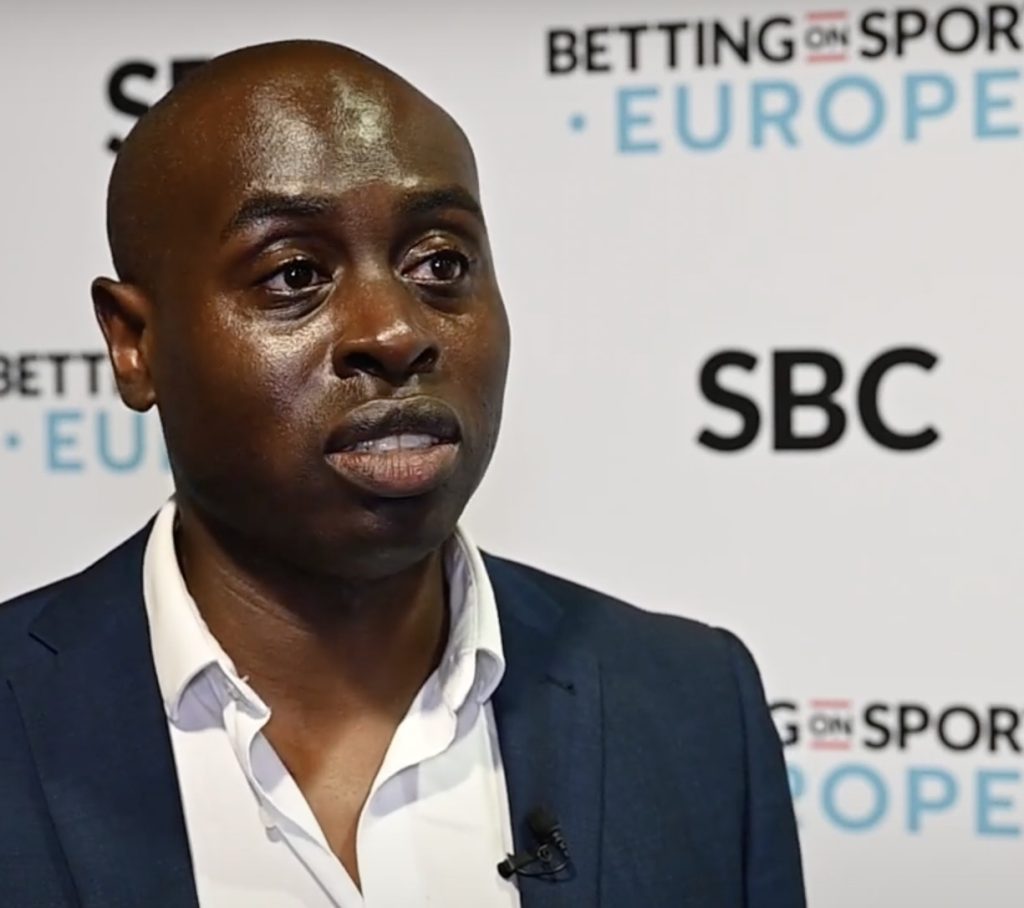 IS – How can brands reach domestic and international audiences through Women's football sponsorship, and how important is this for gaining greater visibility and recognition?
DA – Brands can reach domestic and international audiences through Women's football sponsorships in multiple ways. If we first look at reaching a domestic audience, this can be achieved by implementing sponsorships with associated rights, focused on in-stadium match day activations, aimed at fans attending matches. You can also make use of a club's email databases, which can be segmented to local domestic audiences, as well as player activation appearances at local domestic brand promotional events.
TV facing brand assets associated with the sponsorship that will be seen by viewers of WSL live broadcasts on Sky and the BBC can also form part of a domestic audience targeting strategy, as well as branding on kits.
With reference to reaching international audiences through women's football, when you consider that the WSL has broadcast media deals with Sky Mexico and Scandinavian broadcaster NENT, that delivers WSL broadcasts across Mexico, Central America, Dominican Republic, Norway, Sweden, Finland and Denmark.
Some of the most effective ways that brands can reach an international audience through sponsorships is to have a multitude of assets, including brand presence on kits, TV facing marketing assets such as billboard and TV backdrops, use of international fan data for marketing and the use of players from international markets that might be playing for the clubs.
These specific players can feature in brands international activation and marketing campaigns, through channels such as video or players imagery and social media.
The ability for brands to effectively reach a domestic and international audience is key to gain greater visibility and recognition, as this will enable a wider cross section of brands to achieve their objectives through women's football.
It is therefore encouraging to note, based on the areas that I have outlined, that women's football is fully equipped to be able to offer these opportunities to brands right now, and will continue to grow and further scale in the future.
IS – With the partnership extension being described as one of the longest running deals in women's football, what made you continue to support the team and what plans do you have for the future?
DA – Football Media is very proud to have created one of the longest running deals in women's football, what made the decision to continue to support the team was the results that the partnership has delivered for ZO. We also saw the full support that West Ham team provides to create an environment focused on success, and ZO's long-term commitment to women's football.
There are some big future plans that we'll be sure to keep you informed on, what I will say is that, ZO is in a very strong position to continue to support the game and will be a leading part of the exponential growth and positive impact that the game has to offer.
IS – Does this collaboration underline the importance of brand loyalty when it comes to sporting partnerships and why do you believe we see less long term partnerships within sports?
DA – Yes, this collaboration clearly underlines the importance of brand loyalty, consistency mixed with patience, is the key to long term success. When Football Media initially created the collaboration between ZO and West Ham Women in 2019, West Ham Women had only recently entered the WSL, games were being broadcast on BT Sport and occasionally on the BBC iplayer.
Fast forward to 2022, the WSL is now broadcast live on Sky Sport and BBC1 as well as multiple international broadcaster channels and women's football match attendance numbers have significantly increased. ZO continues to immensely benefit from these factors, as a result of being loyal to the sport, and also gains reciprocal consumer brand loyalty from being an ever-present brand within women's football.
We sometime see less long term partnerships within sports because often brands are trying to run a sprint with partnerships, when they should be running a marathon with the long term in mind, based on clearly defined KPI's.
At other times it might be down to not having the right agency helping to activate the partnership and helping to provide support for both the brand and the clubs to ensure that strategies and dialogue around the partnership remain consistent and frictionless in order to help to achieve objectives.
IS – There have been calls for the expansion of the WSL, do you believe this step should be taken to grow the league's commercial value?
DA – Yes, I believe that an expansion of the WSL will help to grow the league's commercial value as it will mean that more games will be broadcast domestically and internationally, which will in turn raise the value of TV broadcast rights.
An expansion of the WSL will also result in more fans attending matches and increase the opportunity to host showcase league matches at the main club stadiums, which has proven to be a historic success in attracting near sell-out crowds.
Ticketing, hospitality, and club shop merchandise revenue combined from these events on a regular basis will really help women's football clubs commercially and support the strategic expansion of the game.
IS – In terms of prize money disparity, how important are partnerships like this, given they highlight the commercial value of women's football?
DA – Collaboration partnerships like these are very important for women's football as they help to support the growth of the game. Female teams are run as separate business lines from men's teams, therefore, this comes with huge commercial disparities that can often be overlooked by the wider football fanbase and community.
These partnerships also help to highlight the commercial value of the sport. When you see a leading brand such as ZO Skin Health showing such commitment to women's football, it makes other brands across multiple categories, take note, and decide to use the scene as a partnership marketing and sponsorship channel.
IS – How much can we expect to see the sport grow over the next few years and will more brands see greater potential in women's football as a sponsorship opportunity?DA – Women's football is set to exponentially grow over the next few years, from expansion of the leagues, through to the international tournaments. We will therefore see more brands seeing greater potential in this sector as a sponsorship opportunity – we are already seeing this ourselves at Football Media with the number of opportunities that we are working on for brands interested in women's football sponsorships.