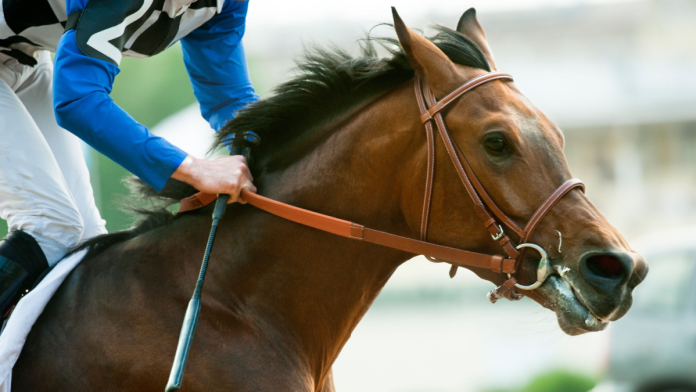 Setting an objective to expand the reach and viewership of US horse racing, 1/ST Technology has entered into an agreement with betting operator PointsBet.
Specifically, the firm – a business division of thoroughbred horse racing company The Stronach Group – has partnered with PointsBet USA's subsidiary the Premier Turf Club.
The partners aim to 'introduce new bettors to American horseracing' by collaborating on an online wagering product for the sport, targeting states where Advance Deposit Wagering is regulated and permitted.
PointsBet Group CEO Sam Swanell lauded the agreement as a 'pivotal moment' in the Australian firm's US expansion strategy, following market entry in several states since the repeal of PASPA in 2018.
He continued: "Horse racing has a unique role to play alongside sports betting in the United States, and despite already generating over US$6.5bn per annum in industry online handle, we consider it an attractive category on the cusp of further expansion on the back of the ongoing shift from brick and mortar to digital.
"With PointsBet's mature market Australian racing expertise, and now a strategic partner in 1/ST Technology that provides us with a market leading portfolio of racing products and services, we can introduce new and existing customers to a dynamic and interactive PointsBet branded horse betting experience.
"This will be supported through cost effective offers and marketing, along with the utilisation of our extensive US sports betting database."
Specifics of the deal include 1/ST's brand portfolio of products and services – including pari-mutuel tote and ADW technology firms 1/ST BET, Xpressbet and AmTote International, as well as the Monarch Content Management – to provide a horse racing betting product to PointsBet customers.
The partnership marks the first time a horse racing firm has partnered with a tier-one sports betting company in the US, as engagement between mainstream sports and the rapidly growing betting industry continues to rise.
PointsBet has been an active player in this trend, having been named as the NFL's official sportsbook partner earlier this year, and signing an agreement with NBC to produce a three-part betting-oriented series covering Chicago Bulls fixtures, BetCast.
Paul Williams, 1/ST Technology CEO, added: "1/ST Technology is excited to be partnering with the truly innovative team at PointsBet to bring the great sport of horse racing to a growing customer base across US markets.
"We are uniquely aligned on a superior product vision as well as the value that this relationship brings to our collective organisations and horse racing industry stakeholders at large."