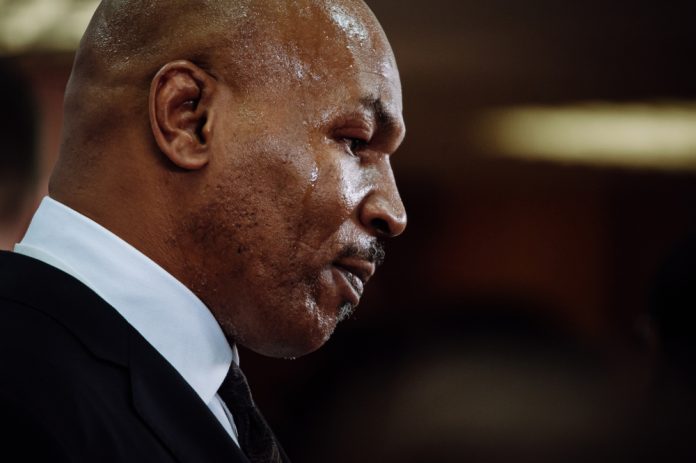 Mike Tyson has been named as a regional ambassador for gambling company, BRBET, in Brazil.
The partnership – announced by Entourage Sport & Entertainment, a negotiation company of sport and entertainment sponsorships – will see Tyson fulfil the role on an exclusive basis in the sportsbook and betting category in the country.
Following a content shoot, the company explained that the campaign will be used across out-of-home (OOH), digital, social media and print advertising and will consist of still images and a film used across platforms.
In a film that will be available on the operator's digital channels, Mike Tyson will be shown at home watching sports.
The firm described that after scrolling through several bookmakers that operate in Brazil, he gets angry that he is not able to make the right bet for him, before coming across 'BRBet, A Bet do Brasil'.
Similarly, in 2019 the former world heavyweight boxing champion was also confirmed as a global ambassador of sports betting firm, Parimatch.
He joined UFC icon Conor McGregor, Alexey Oleynik, Petr Yan and the Shevchenko sisters as representatives of the brand as sports stars continue to form link-ups with the betting industry.
Following these Parimatch deals, the company's CEO, Sergey Portnov, explained to SBC some of the benefits that gambling firms can take from such partnerships, and how its athletes have helped reach two entirely different demographics.
He said: "The partnerships have been exceptional, and I'll explain why. Yes, they are both controversial, but because of that, they are always getting attention. For them, one little tweet and everyone is talking about them.
"So, they are able to divert people's attention to themselves and nowadays, in a world where marketing spend is crazy, and the amount of ads and impressions that we are seeing is also crazy, to distinguish yourself you need partnerships with guys like that. So, we are really happy."