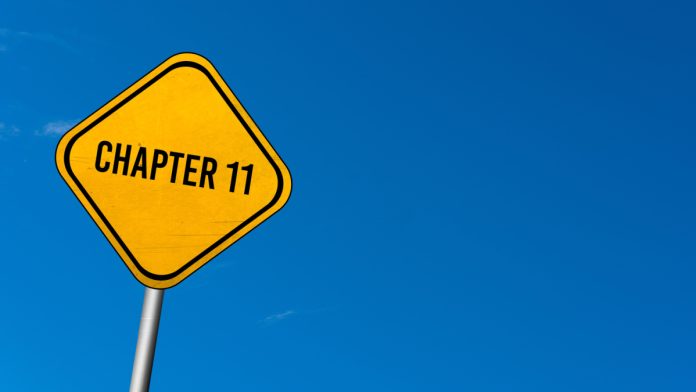 Bally Sports operator Diamond Sports Group has filed for protection from bankruptcy after missing payments on its debt.
Filing for Chapter 11 protection was most likely driven by the firm's most recent financial statement claiming up to USD $8.67bn in debt, with Diamond missing a $140m payment – as reported by Yahoo.
Despite the challenging period, the Sinclair Broadcast Group subsidiary has stated that all of its broadcasting rights for 42 pro sports teams across baseball, basketball and hockey will not be interrupted and are expected to operate as usual.
Diamond Sports CEO David Preschlack stated: "DSG will continue broadcasting games and connecting fans across the country with the sports and teams they love.
"We look forward to working constructively with our team and league partners and all DSG stakeholders throughout this process and beyond."
Yahoo further reports that Diamond mostly owes money to MLB teams, with the League adding that they have taken measures to ensure broadcasting can continue.
A local media department is being kept on standby to show games on the MLB Network or MLB.TV.
In a statement, the MLB said: "Diamond Sports Group's bankruptcy declaration today is an unfortunate development that we have been expecting. Despite Diamond's economic situation, there is every expectation that they will continue televising all games they are committed to during the bankruptcy process.
"Over the long term, we will reimagine our distribution model to address the changing media climate and ultimately reach an even larger number of fans."
Diamond Sports Group runs the Bally's Sports brand of regional sports networks in the US, providing coverage of baseball, basketball and hockey.
Bobby Lavan, Bally's CFO, told investors that Diamond's debt will not affect the operator in any way, despite lending its brand to the embattled broadcaster: "In 2020, Bally's acquired naming rights over Diamond's regional sports networks. Sinclair Broadcast Group separately agreed to promote Bally's brand over Sinclair networks.
"However, the Bally's brand and naming rights are owned by Bally's alone. Bally's has no liability related to Diamond's debt and Diamond holds no equity or other ownership rights in Bally's."