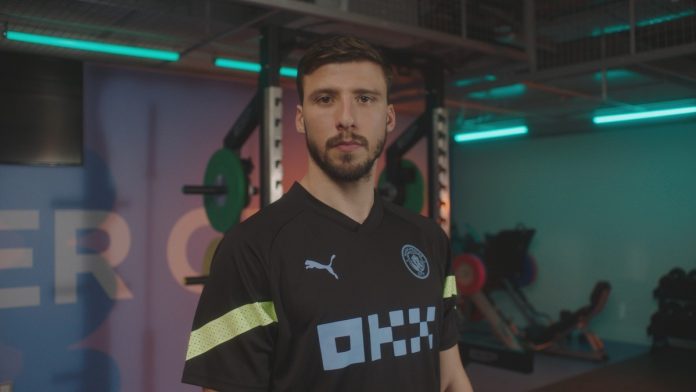 Manchester City centre-back Rúben Dias will be the star of the club's venture into the metaverse, which is powered by the club's cryptocurrency partner OKX.
The 'Train Like Dias' immersive fan experience will become the first metaverse project between Man City and OKX to allow fans to enter the digital world to gain a virtual insight into the training regiment of Dias.
Train like Dias empowers fans to follow some of Dias' favourite training techniques and to benefit from his coaching and performance tips in the OKX Collective metaverse.
Dias said: "The OKX Collective is a unique way to bring fan interactions to the next level. Through the metaverse, we can give fans across the globe a glimpse into how I prepare for matchday and maybe how they can improve their own game."
The OKX Collective is a unique virtual metaverse environment that allows fans to participate in Web3 first-hand and gain access to special content from Manchester City players Alex Greenwood, Ilkay Gündoğan, Jack Grealish and Dias, who all recently became OKX ambassadors.
Fans who visit the OKX Collective will be treated to special experiences designed around each player's playing style and personal interests, in addition to exclusive training content. These will also include music and NFT-based digital experiences.
Within the metaverse, fans can also enter competitions to win exciting prizes, including passes to team trainings, match tickets and much more.
Man City and OKX launched their partnership last summer before the 2022-23 Premier League season commenced, becoming the official training kit sponsor for the current Premier League champions.
Haider Rafique, Global Chief Marketing Officer at OKX, added: "The possibilities that Web3 can offer vast and only limited by our own imaginations. The way "Train Like Dias" brings Rúben and his fans closer together is another great example of what this technology allows.
"The OKX Collective is just getting started, and we can't wait to reveal what Greenwood, Gündoğan and Grealish have in store for fans later this season."