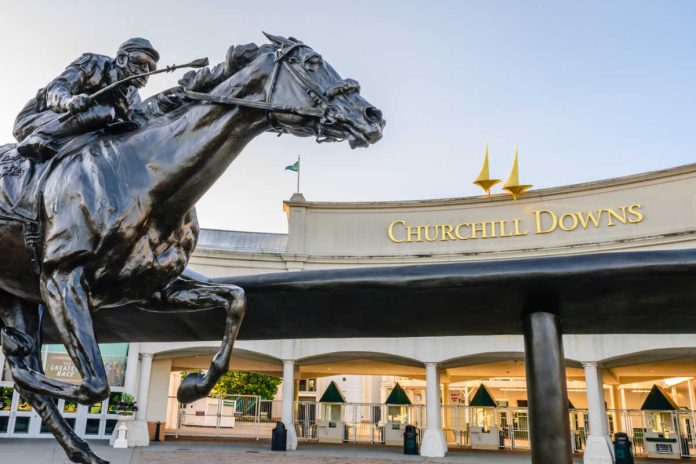 Technology sports platform Everi has launched Phase Two of its Venuetize mobile app to significantly improve how players can bet on Churchill Downs races.
Unique features will be added to brands such as Churchill Downs Racetrack and the popular Kentucky Derby in a 2-in-1 approach, which allows each brand to have its own user interface and content feeds.
The Kentucky Derby mode will allow fans to live bet on Derby Week and also give access to buy tickets to the event. Additional features include event maps and push notification alerts for all Derby Week guests.
"Venuetize is an important component of our focus on helping our customers with mobile-first patron engagement initiatives," said Darren Simmons, Everi Executive Vice President.
"This next-phase deployment with Churchill Downs Racetrack showcases the flexibility offered by the Venuetize platform to help one of the most recognized brands across the sports, venue and entertainment markets further enhance their fans' experience.
"The Venuetize platform brings significant benefits to help engage fans while being flexible to meet the unique needs of the iconic Churchill Downs Racetrack and Kentucky Derby."
Previously introduced in September, the Churchill Downs Racetrack mode encompasses the 365-day racetrack experience with ticketing functionality, maps and wayfinding throughout the venue, full race calendars with post times, results and odds, access to expert picks, messaging, and a content hub with videos, news, social and lifestyle blogs.
The updated Churchill Downs Racetrack mobile app is available in the App Store and Google Play.
"We are thrilled to launch this next iteration of the Churchill Downs app," added Casey Ramage, VP of Marketing and Partnerships at Churchill Downs Racetrack.
"Our fans will be able to engage directly with the Kentucky Derby brand and event, whether you are watching at home or joining us at the track for Derby Week."