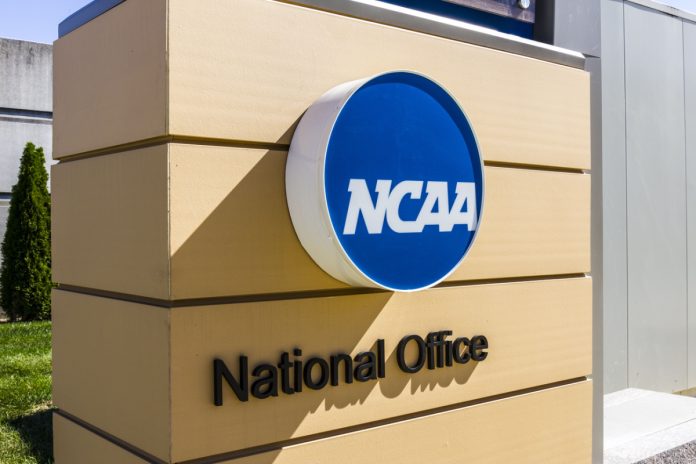 A recent study commissioned by the NCAA reveals that 58% of college students surveyed admitted to engaging in sports betting in the last year.
Surveying 3,527 students between the ages of 18-22 last April, the NCAA's study highlights a growing trend of sports betting around college campuses and on NCAA sporting games, although the college commission highlighted there was no significant figure of college athletes who took part in the study.
Publication of the study comes at a time when college sports betting has been cast under a dark shadow, following controversies and integrity concerns in both Alabama and Iowa in the last few weeks.
Further revelations revealed that 67% of students who live on campus actively bet and do so at higher volumes, whilst 41% of bettors have placed a bet on their own school's team.
The survey, which was conducted by Opinion Diagnostics, revealed that 71% of students had reported a largest daily loss of up to $100, whilst a further 16.7% recorded a largest daily loss of between $100-$300. 5.9% of respondents recorded a largest loss of $300-$500, while a further 5.8% lost more than $500.
Meanwhile, the typical wager amounts are slightly lower than these amounts, as the mode average typical wager amount was between $10-$20. 79% of typical bets are between $1 and $50. A further 12.7% lost between $50 and $100, and 4.5% were typically wagering more than $100.
Researchers analysed why students place bets on campus to determine how to tackle these issues and found that 59.2% of student bettors do so primarily to win money, something which will likely cause concern within the RG community. 40.8% of the students wanted to wager on teams or athletes they were fans of.
Of further interest in relation to RG strategy, 36.7% of respondents agreed with the statement: "If I were to frequently engage in sports betting activities, I could consistently make a lot of money." 
To stay up to date with all the latest news from the world of sports business, be sure to follow our LinkedIn page.