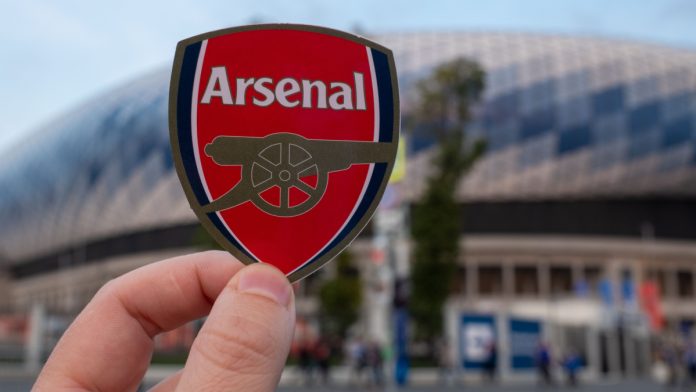 Premier League side Arsenal has extended its partnership with Camden Town Brewery into the 2023/24 season.
To celebrate the deal, which was initially signed back in July 2019, the brewery has launched its latest beer – the 'North London is Red' lager. Camden Town Brewery highlighted that the drink's creation was consulted with 'supporters via social media on their favourite football moments, icons, and matchday rituals' to serve as a 'homage' to all Arsenal fans.
Red fruit-flavoured from the inside, the outside of the 'North London is Red' lager has been painted with illustrations by Gooner and the Texas Blue Maragh.
Holly Gibson, Head of Brand Experience & Partnerships at Camden Town Brewery, commented: "We have loved working with Arsenal over the past four years and we are really proud of what we have achieved so far.
"Who doesn't love highlights? We've saved millions of cups from landfill by introducing a reusable cup scheme. We teamed up with David Seaman to serve fresh pints.
"We brewed a double-strength Camden Hells Lager to celebrate 50 years since Arsenal's double, we supported Arsenal in achieving the record number of ticket sales and attendees to the WSL, and so much more. Cheers to the Gunners and roll on next season!"
Supporters who buy the new lager will also be included in a competition to win a pair of tickets for Arsenal's first game of the new season. 
Arsenal Chief Commercial Officer Juliet Slot added: "We're excited to extend our partnership with our neighbours and fellow Arsenal supporters at Camden Town Brewery.
"The atmosphere at Emirates Stadium has been fantastic this season and Camden beer has become an important part of the matchday experience for our passionate supporters.
"We've already achieved so much together in areas such as sustainability and supporter engagement, and the launch of the new 'North London is Red Lager' is a fantastic way to kick off our renewed commitment as we move forward together."