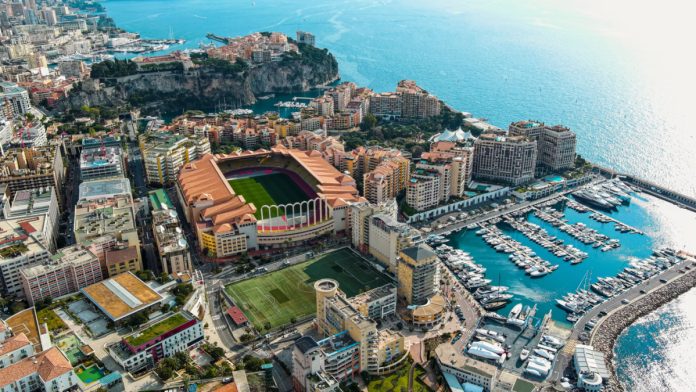 Ligue 1 club AS Monaco has agreed to a new partnership with sports entertainment platform 6686 Sport to bolster its presence in Asia.
The agreement entails that through 6686's 'user-friendly technology and premium services', AS Monaco can enhance its following in the continent through fan-engaging innovations.
Part of this will see the French club continue to develop its three million followers on the Sina Weibo and Douyin accounts, which is the second-highest following for a Ligue 1 club on the Chinese social media platforms, and will also focus more on the following it has on its Japanese-dedicated X account – formerly known as Twitter.
Ben Lambrecht, CEO of AS Monaco, stated: "We are very pleased to start this collaboration with 6686 Sport, a company with which we share the ambition to be innovative and pioneers in the digital and new technologies field.
"This new regional partnership confirms AS Monaco's international appeal, particularly in Asia. It will also enable us to strengthen our presence on this continent and bring us closer to Asian football fans."
The partnership will also see 6686 benefit by increasing its presence and visibility at the Stade Louis II – AS Monaco's home ground – with its logo being branded on LED panels during Ligue 1 games.
This falls in line with the sports tech brand's extensive plans for further growth. The collaboration will also allow 6686 to offer its users exclusive content created with players of AS Monaco.
Danny Chen, Brand Manager of 6686 Sport, added: "We are delighted to announce our thrilling partnership between 6686 Sport and AS Monaco.
"The collaboration between two organisations aims to combine industry expertise, innovation, and a love for the game. As both organisations share the objectives of expanding through innovation and digital development, the partnership is expected to deliver an unparalleled betting experience that exceeds expectations.
"With the safe, reliable, and diversified services of the 6686 Sport Platform, we aim to bring the utmost sports and entertainment experiences to the fans."