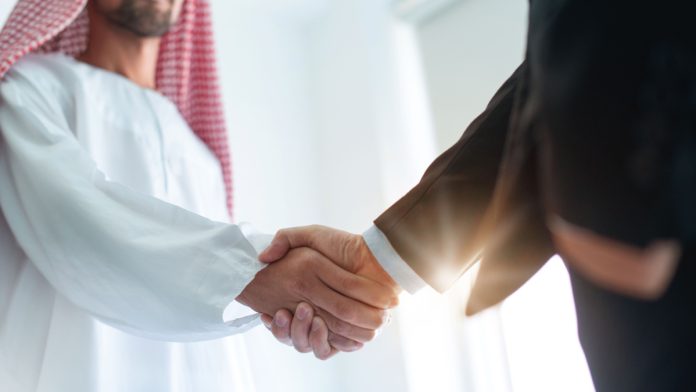 Spain's La Liga has entered a commercial partnership deal with Saudi Arabia to amplify the country's exposure among football fans through the Visit Saudi initiative.
This marks the culmination of more than 15 years of collaborations between La Liga and the Kingdom, with players like Salem al-Dawsari, Fahad al-Muwallad, Abdullah al-Hamdan and Yahya al-Shehri spending time at some of Spain's top-flight football clubs in recent years. There are also currently more than six La Liga official fan clubs in Saudi Arabia.
Real Madrid's legendary goalkeeper and La Liga ambassador, Iker Casillas, commented: "The great development of sport and sporting events in Saudi Arabia represents a real boost to the attractiveness of the destination, adding to its cultural interest and amazing landscapes.
"We are sure that this new partnership will be a success in connecting and attracting both football and sports fans in general, as well as new followers."
The Saudi League has been recently making some big moves in football, managing to attract Cristiano Ronaldo and a plethora of stars from European football.
With so much football talent pouring into the Kingdom, all eyes are now on Saudi Arabia, with the country's Ministry of Tourism capitalising on that through its official tourism portal Visit Saudi and by signing various international commercial deals such as the one with La Liga.
Fahd Hamidaddin, Saudi Tourism Authority CEO, said: "Football and travel bridge cultures and unite people. Saudi Arabia has millions of incredibly passionate football fans and as we continue to create a dynamic year-round destination, full of cultural events, we look forward to welcoming international travellers to experience the largest sporting and cultural exchange in sporting history, helping us in bringing the world to Saudi and bringing Saudi to the world."
It is expected that the partnership between the Spanish top football league and Riyadh will give birth to multiple initiatives, various sponsorship deals, as well as plenty of digital content and consumer events to drive fan engagement.
Óscar Mayo, La Liga Executive Director, concluded: "Signing this agreement demonstrates our strong commitment to advancing sports and football science in the Arab world, as well as expanding our presence, and that of our clubs, in a relevant global sports hub.
"I am convinced that this remarkable partnership will truly touch fans' emotions and empower them to feel the unifying power of football. Football and travel complement each other perfectly, serving as a means to connect and unite cultures all over the world."