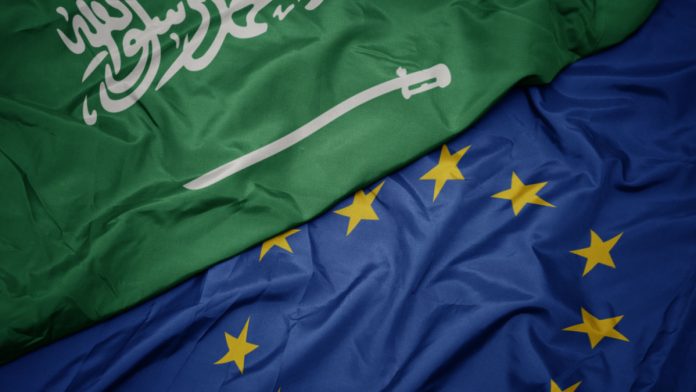 Amid the Saudi Pro League's (SPL) ongoing spree of attracting some of the biggest talents in football, UEFA President Aleksander Ceferin has expressed confidence that it does not possess any threat to the sport in Europe.
The SPL ventures to put Saudi Arabia on the map of global football with signings of Cristiano Ronaldo and Neymar. Cerefin sat down with French media outlet L'Équipe, dismissing any allegations that this could disrupt European football.
UEFA's President compared the current events to those in the previous decade when the Chinese Super League (CSL) signed a raft of overseas talent to bolster its football status, just to be pushed back by a rising transfer tax that halted any of its ambitions to transform the CSL into football's next super power.
"It's not a threat, we saw a similar approach in China," Ceferin commented. "They bought players at the end of their careers by offering them a lot of money. Chinese football didn't develop and didn't qualify for the World Cup afterwards.
"That's not the right way to do it. They should work on player and coach development, but that's not my problem."
In his analysis, Ceferin added that he believes the SPL is just showboating, waving money around in front of players that are currently at the end of their careers who would have never joined otherwise.
"There are players at the end of their careers and others who aren't ambitious enough to aspire to the 'top' competitions," Ceferin noted by referring to players like Karim Benzema.
"As far as I know, Mbappe and Haaland don't dream of Saudi Arabia. I don't believe that the best players at the pinnacle of their careers would go to Saudi Arabia.
"When people talk to me about the players who went there, nobody knows where they're playing."
The Saudi Public Investment Fund-owned Al Hilal made a record $1b bid for PSG's Kylian Mbappe earlier this year, but the French striker decided to stay with his current team in Paris.
Rumours continue to circulate around the Saudi League's ambition to feature in the UEFA's Champions League, but Ceferin hurried to shoot down any chance that this could happen in his L'Équipe interview.
"Only European clubs can participate in the Champions League, Europa League and Conference League. Only European federations can apply for a final, not even clubs. We would have to change all our rules, and we don't want that."