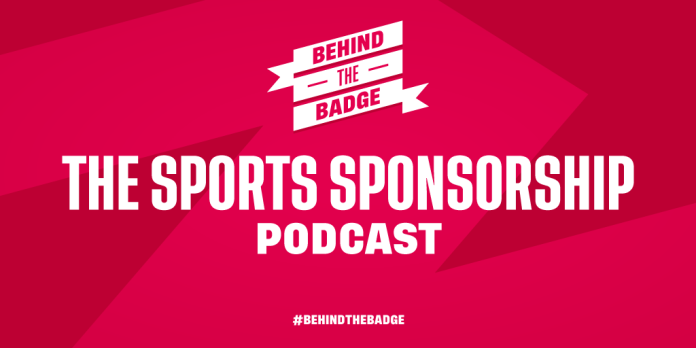 Betting and gaming industry media specialist SBC Media has announced the latest addition to its stable of podcasts with the launch of Behind the Badge, which provides a deeper analysis on the commercial side of sport.
Behind The Badge features exclusive interviews with leading figures from the commercial teams of global sports organisations, providing listeners with a unique insight into commercial deals, fan engagement and sponsorship.
Each episode is a rare opportunity to get under the hood of the world of professional sport, with behind-the-scenes access into the process and strategy of commercial agreements between rights holders and their partners.
Host George Harborne, SBC's Sponsorship Director, will be joined by guests from the sports business industry, as well as a rotating crew of SBC editorial experts, including Insider Sport editor Joe Streeter, business journalist Callum Williams, and Fernando Noodt of SBC Noticias.
The debut episode, available from Wednesday 8 November, features Burnley FC's Head of Commercial Marcus Mellor and provides a comparison of commercial deals available in the Premier League and the Championship, examines the growth of the Clarets' women's team, and the partnership with ClassicFootballShirts. 
Future guests include representatives of La Liga club Real Betis, and Major League Baseball's Kansas City Royals.
Harborne commented on the launch: "It has been a privilege to be part of the new Behind the Badge podcast series.
"We wanted to create a new podcast that would explore the unique ins-and-outs of what takes place behind the scenes at sports organisations, and we have been very fortunate to secure some fantastic guests from a wide selection of sports and countries to kick off the series.
"Listening to our different guests and the stories and experiences they have, it demonstrates the different niches, challenges, opportunities and excitement that professional sport delivers – but this time off the pitch."
Behind The Badge is set to begin with a four-episode Season One, with episodes releasing every two weeks on Wednesday, before following up with a six-episode Season Two in the first part of the new year.
Any readers from sports teams or organisations wishing to appear on future episodes of the podcast themselves can email [email protected] to enquire.