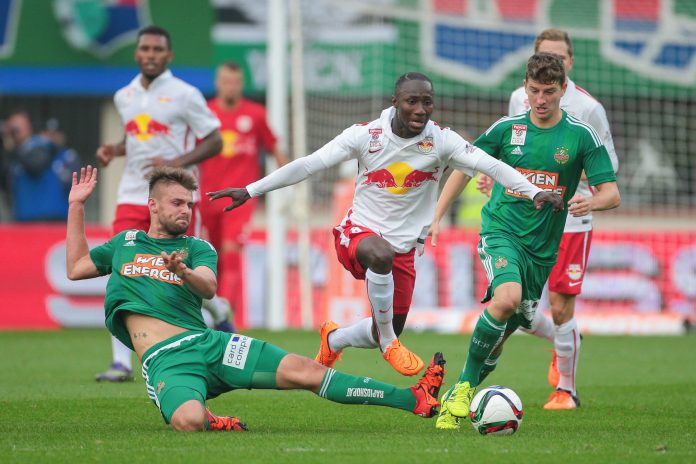 Sportradar has unveiled A1now, an over-the-top (OTT) product to service users on digital and telecoms provider, A1.
The partnership will see Sportradar provide the Austrian platform with both live and on-demand sports content across sport, music and entertainment, including matches from the Austrian Football Bundesliga – for which A1 is an official rights holder – and lifestyle content from Red Bull, as well as coverage of esports competitions and A1now originals productions.
More than 25 partners have signed up to Sportradar's video distribution capabilities within the last 18 months, including Borussia Dortmund, Deutsche Telekom, ITF Davis Cup and Fed Cup and the International Table Tennis Federation.
Rainer Geier, Managing Director OTT at Sportradar, commented: "We are proud to extend our existing long-standing partnership with A1. We put a lot of work into our next level OTT product that allows our clients to connect video and data and contracting partners like A1 and Borussia Dortmund endorses the value of that work.
"The partnership with A1 is a long standing one and one of genuine cooperation so it is particularly rewarding to be able to carry on that work."
Tanja Sourek, Co-Head of A1now TV Creation/Marketing and Sales, added: "We are continuously enhancing the content offering we put in front of our customers.
"The launch of the A1now OTT platform is another important step for us in this direction. We look forward to creating new ways of engagement with this OTT product and Sportradar is a great partner for us in realising these ambitions."
Sportradar recently launched its next-level OTT product with a newly developed engine and core that seamlessly connects Sportradar's range of sports data with video capability.
Clients have an even greater and more refined ability to enhance the user experience, create content, engage with fans, increase audiences and therefore generate more revenue.