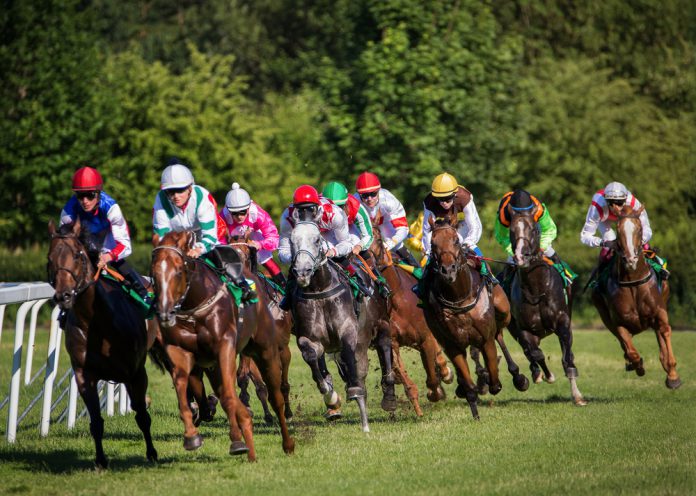 Last weekend's record-breaking Randox Health Grand National has emphasised the importance of engaging with a younger audience in horse racing through innovative technologies and engaging sporting narratives.
On one of the most popular horse racing weekends of the year, sports betting supplier Playtech BGT Sports (PBS) saw the number of bets placed double from last year's Grand National.
In a recent interview with SBCNews, Playtech's Senior Commercial Director Lee Drabwell highlighted the role its self-service betting terminals (SSBTs) play in expanding the audience of racing.
"We are finding that an increasing number of customers, both old and new, are enjoying horse racing on our SSBTs," he said. "Having good quality data at their fingertips and a quick transaction means they don't have to worry about queues or missing the start of the race, which is always an advantage.
"We're also finding that our SSBTs are drawing in a far broader customer base to betting shops than ever before, especially for those frustrated by the online experience and looking for a new way to bet but unlikely to want to do so over the counter.
"Our SSBTs bridge this gap, not only by providing shop customers with the digitised betting process they are accustomed to, but also via a dual screen user interface that is exclusively integrated with the Racing Post and all its unique data and betting insights – offering a betting experience that is unmatched anywhere else, both online and offline."
Symbolic of an increase in the levels of engagement on the race, PBS revealed that its turnover increased by 135% when compared to 2018, a figure that's illustrative of the growth of SSBTs. Between 2017 and 2018, the number of bets taken on the Grand National went up by 49%, with turnover jumping 75% year on year. The average amount wagered on the race has also increased from £5.46 to £7.94 in the five years since 2014.
Drabwell went onto add: "SSBTs allow the younger, digitally savvy customer to study the form, choose their selection and place a bet all whilst stood in front of an interactive 22-inch screen, rather than their 4-inch smart phone. Our terminals provide the digital experience associated with online, in a retail shop with the ability to place a full range of bets whilst using cash or card.
"For most online customers, betting on their personal devices is a solitary activity, whether for racing or other sports, and the chance to have that same experience in-shop, while enjoying the shared experience of a live racing event is hard to beat."