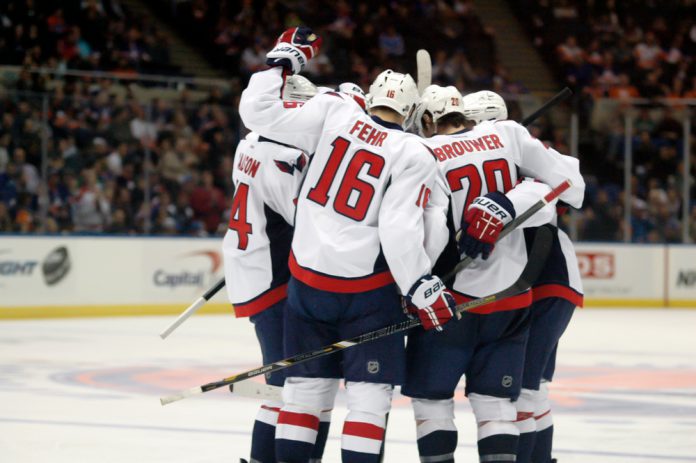 The National Hockey League (NHL) has announced a multiyear partnership with Massachusetts Mutual Life Insurance Company (MassMutual).
The partnership, which builds on MassMutual's role as a retirement plan provider for the NHL, with it seeing the brand become the Official Life Insurance and Retirement Planning Partner of the NHL.
As part of the partnership, MassMutual branding will be present throughout a variety of NHL events, including the NHL Winter Classic, NHL Stadium Series, NHL All-Star Weekend and across NHL broadcast and digital media channels throughout the full NHL campaign.
To launch the partnership, the NHL and MassMutual unveiled the NHL Most Valuable Hockey Mom presented by MassMutual campaign. Celebrating Mother's Day and the sacrifices hockey moms across the United States make behind the scenes every day, the campaign runs until Friday, 3 May.
Jennifer Halloran, Head of Brand and Advertising for MassMutual commented on the activation: "As a mother who has put in thousands of hours and miles to support my children's passion for sports over the years, (and yes, even a son who plays hockey), I am always in awe of the dedication and generosity of parents and children in the world of team sports.
"We are pleased to join with the NHL to shine a light on the selflessness of the parents and guardians in the tight-knit hockey community and its multi-generational fan base who share the values of passion, perseverance and support of one another."
Max Paulsen, NHL Director of Business Development added: "MassMutual and the NHL share a common value around those who are making a positive impact on society. Honoring hockey moms – significant and influential role models in our game – is the perfect way to start this new partnership. We look forward to working with MassMutual to create more meaningful initiatives like the NHL Most Valuable Hockey Mom presented by MassMutual that will celebrate the game and inspire deeper engagement with hockey fans."