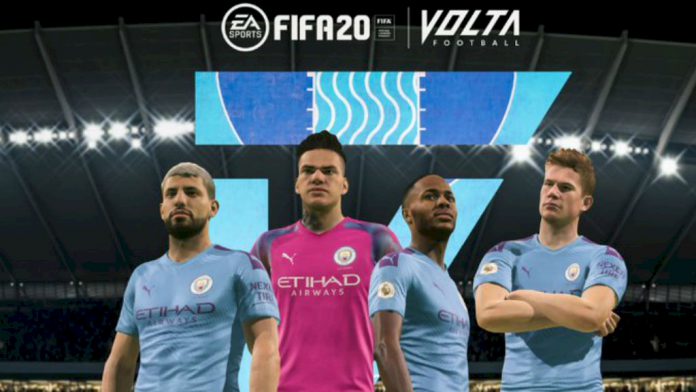 City Football Group has united with EA Sports, in a new global partnership that sees the gaming giant become the Official Gaming Partner of Manchester City, New York City FC and Melbourne City FC. 
The partnership comes ahead of launch of FIFA 20 this Friday, the game has been at the heart of football video gaming for over 25 years.
This collaboration expands the game's ability to use the kits, stadiums and players to guarantee fans one of the most authentic and engaging football experiences.
Building on the existing Manchester City partnership that saw the City kit worn 246 million times and Sergio Aguero's avatar scoring 217 million goals in EA SPORTS FIFA 19, the new global partnership will see a deeper and more integrated approach.
Each club will develop its own strategy for fan engagement and will continue to have esports players representing the club at big tournaments all over the world. City Football Group's collection of players include Manchester City's Shaun 'Shellzz' Springette, Melbourne City's Marcus Gomes and NYCFC player, Chris Holly, who made esports history by becoming the first ever eChampions League winner in May 2019.
Damian Willoughby, Senior Vice President of Partnerships at City Football Group, commented: "This partnership is significant for City Football Group. By enhancing our existing Manchester City partnership and becoming a global partner for the Group, we're excited to break into new ground within the gaming industry.
"We know that playing EA SPORTS FIFA entices gamers to become lifelong football supporters so having all three clubs represented in FIFA 20 provides us with a unique opportunity.
"Our presence in esports has grown significantly over the past three years with each club having a selection of esports players, an exciting content strategy in place and hosting a series of events including tournaments for fans to participate in. We look forward to working with EA SPORTS in what continues to be a very innovative and exciting area."
UK&I Country Manager, Electronic Arts, Samantha Ebelthite, added: "We always aim to blur the lines between the virtual and real worlds of football. Through working with City Football Group on esports, content and fan engagement initiatives, we are delighted to do this by bringing fans closer to the clubs that they love. It's fantastic to become the group's Official Football Action Simulation Gaming Partner and we're looking forward to a successful partnership."
It comes as the battle for video game supremacy intensifies, with Konami's Pro Evolution Soccer gaining much momentum this summer, with the acquisition of a host of licenses.