After a partnership spanning over 30 years, last year saw video game publisher EA cutting ties with football governing body FIFA, putting an end to the critically acclaimed FIFA football simulator games that were also a big part of the esports scene.
However, EA has gone on to create its own video game in this category, EA FC 24, which was released in September 2023 by setting up the goal of continuing the legacy that its predecessor left behind.
At ESI London 2023, Sam Turkbas, Senior Director & Commissioner of FC Esports at EA SPORTS, was joined on stage by Esports Insider Features Editor Jake Nordland to elaborate on how the new game will fill the shoes of the previous FIFA games.
Other questions arose such as what is EA's strategy of collaborating with its existing partners going forward, as well as sharing some details around the process of creating the new IP.
Kicking off the discussion by answering Nordland's question of what's changed in the new game, Turkbas said that it offers the chance to engage players, both casual and professional, from a brand new perspective that allows for even more opportunities than before, and because of this, the game has already proven to be a commercial success from the get go.
Turkbas said: "It offers us an opportunity to give new experiences to players, and build a new platform for players to show their skills from an esports perspective. We're really excited for this season. We're engaging players right from day one. There has been more than a 10-time fold increase in interest compared to last year."
But of course, coming up with a new project will always be accompanied by uncertainty and challenges laid along the way, even for commercially successful entities like EA.
One of these challenges, according to Turkbas, has been driving awareness towards the new EA FC 24 game, which was gradually solved with the help of the video game company's long list of important commercial partners like Sony and PepsiCo to name a few.
Turkbas added: "The challenge when you have a new brand is to drive brand awareness for engagement. We've partnered with a lot of companies like Sony that helped us get our message across. There's definitely no confusion at the moment what EA SPORTS FC is, which is the best football simulator in the world."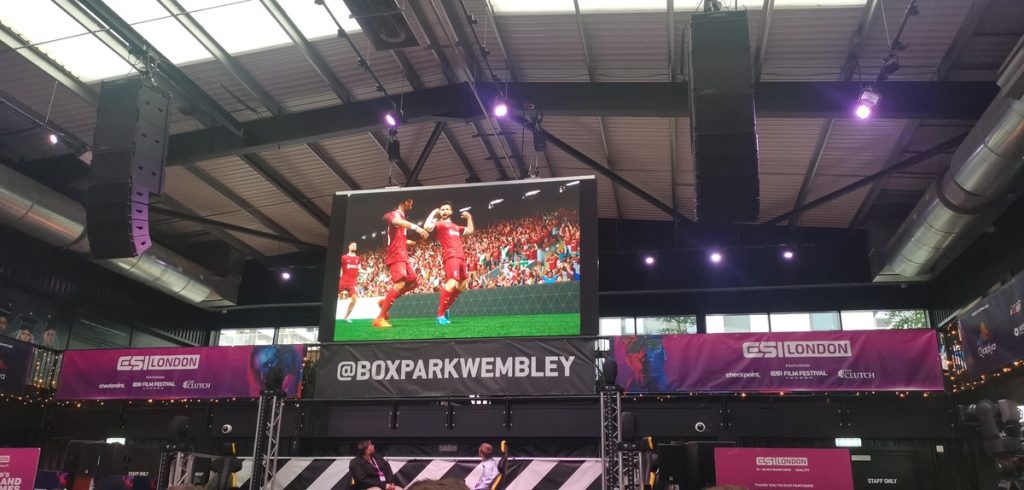 July marked an important milestone for EA FC 24 in terms of partnership activations, as the game landed a multi-year contract with PepsiCo – the latest in a string of deals with beverages and food companies such as Gatorade and Lays.
Marketing efforts were also bolstered by Pepsi's roster of football talent, getting the likes of Vinicius Jr. and Leah Williamson onboard to further promote the new game. Tottenham Hotspur star Son Heung-Min also joined the campaign soon after as a result of becoming the latest Pepsi global ambassador.
Turkbas added that by attracting such a large variety of world renowned companies and football personalities, EA FC 24 will allow the video game company to continue its focus on gradually growing the esports space by making it an attractive venture for investors.
He explained: "Part of our strategy was creating an opportunity for desire and investment, ensuring that the biggest partners have the desire to invest in the esports space. We have an opportunity for our partners to significantly grow the network."
EA FC 24 will soon launch the first online tournament in its history, offering a share of a £100,000 prize pool for the best-performing players, who can now sign up for the November qualifiers on the ePremier League's official website, with the finals taking place in 2024.