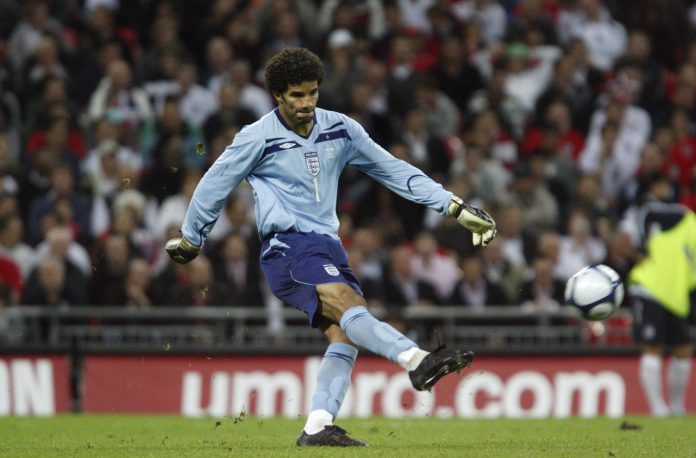 David James has joined forces with GambleAware and the Football Supporters' Association (FSA) by becoming an ambassador for the Safer Gambling campaign, Bet Regret.
The role will see the former England number one release a series of videos aimed at encouraging fans to avoid placing impulsive bets during the international break. 
James discussed his appointment: "Supporting Safer Gambling within football is something that is important to me. There is so much exposure to betting and it is increasingly easy to bet impulsively, so I want to encourage football fans to think twice about how they are betting. Helping fans beat the break this October is only the start and I'm looking forward to working with GambleAware and the Football Supporters' Association this season to raise awareness of Bet Regret." 
Along with the videos released by James, the FSA, who has partnered with the Bet Regret campaign for the 2019/20 season, will also be releasing a number of "Beat The Break Brain Busters" throughout the two week long international break in an attempt to offer fans another form of entertainment other than gambling. 
A statement released by GambleAware and the FSA stated: "Over 25 million people in the UK support a Premier League or Championship club and the international break is a time they can find dull due to the gap in their team's fixture schedule. Boredom is one of three behaviours identified – along with being drunk and chasing losses – that can lead to placing impulsive bets and the immediate remorseful feeling of Bet Regret." 
The news of James' involvement comes shortly after a survey published by the Football Supporters Federation revealed that only 10% of football fans felt that their club was providing adequate encouragement in regards to safer gambling. 
The former FA Cup winning goalkeeper will also be encouraging football fans to moderate their betting activity throughout the season by supporting additional initiatives that encourage supporters to "Think Twice" before placing a bet when bored, drunk or chasing losses.