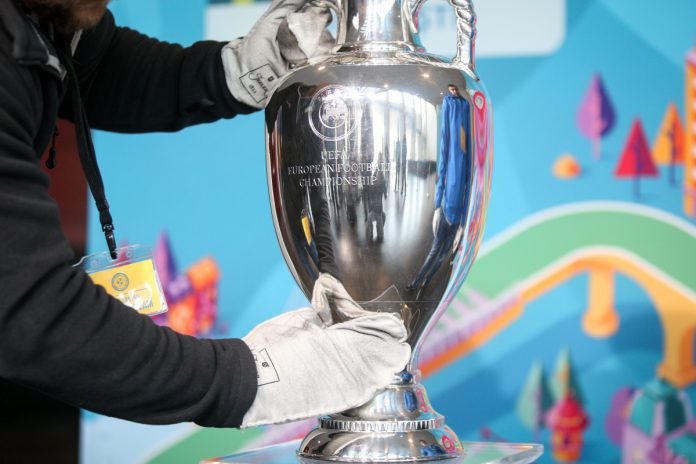 Ahead of the most expansive tournament in its history, UEFA has unveiled the official Euro 2020 app, which seeks to enhance the fan experience at the tournament. 
The app allows fans to store match tickets and digital travel cards, as it seeks to improve efficiency for supporters planning on attending the games across 12 European host cities. 
UEFA Events SA CEO Martin Kallen commented: "For UEFA EURO 2020, we are creating a new experience driven by the fans. Combining fan insight and the latest in digital technology, our focus is to deliver a personalised experience for every fan. This starts with the implementation of digital ticketing for specific target groups at every game. 
"The digital match ticket will be complemented by a range of digital services all designed to help fans make the best use of their time – whether attending the match, organising their travel and accommodation, or sampling what each host city has to offer."
The launch emphasises that the new EURO hosting experience is extending to a range of technological and experiential innovations that UEFA is implementing for the first time.
Kallen added: "Prior to and during the finals, the tournament app will act as the gateway for everyone to embrace all that EURO 2020 has to offer. The app will unlock a personal digital travelcard, because spectators with match tickets will enjoy free public transport in almost all host cities on match days. 
"This has been a significant undertaking and we appreciate the support provided by the host cities in making this a reality – unprecedented across so many countries during a final tournament, and a crucial element in encouraging fans to use public transport services."
UEFA is also partnering with host cities in developing a unique experience that goes beyond the 90 minutes, and beyond the fans attending the matches as iconic places in each of the host cities will play host to the UEFA Festival, a location that will offer more than just football.
Insider Insight: In order to maximise the impact of the tournament, it's crucial that UEFA capitalises on digital innovations in order to boost the engagement and and efficiency of the fan experience at the tournament.