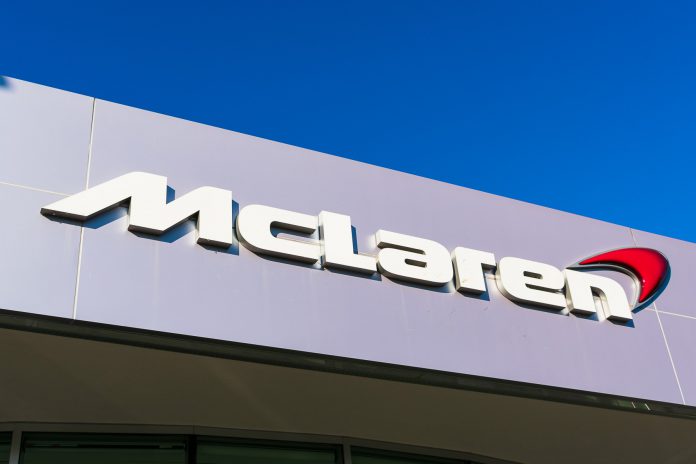 The WorldTour cycling team has been rebranded to Team Bahrain-McLaren following the announcement of a partnership between the cycling outfit and automobile giant McLaren.
As a result of the partnership, McLaren will now work towards managing the team's athletic performance, optimising its technology usage and developing market strategy activities. The deal also sees the end of Merida's term as the team's primary partner and title sponsor.
Milan Erzen, Joint Managing director of the cycling outfit, stated: "We're incredibly proud of what we have achieved as Bahrain-Merida, and delighted that we can now combine that experience with our joint venture partner McLaren, to innovate together in this great sport.
"Cycling is developing into an increasingly technical sport, and as Team Bahrain-McLaren we will be well placed to compete with the best, and to work with our many partners to challenge the status quo."
As well as the primary partner and title sponsor changes, the deal with McLaren has also brought about a number of changes to the team's structure. These changes include McLaren's chief marketing officer John Allert joining the team in the role of joint managing director alongside Erzen. 
Allert added: "As Bahrain-Merida, the team quickly established its credentials in the most elite form of road racing, the UCI WorldTour, becoming the only team ever to score a Grand Tour podium in its debut year, and most recently winning two stages of this year's Tour de France.
"As Bahrain-McLaren we are excited to build on that legacy, and to work with a variety of technical partners, including Merida, to write a new chapter of success."
Despite being removed as title sponsor, Merida will continue in its role as the cycling team's technical partner and bike supplier. 
As well as announcing the partnership with McLaren, the team also announced it has signed a deal with British brand Le Col which will see it become its new supplier. 
Discussing the kit deal, newly appointed team principal Rod Ellingwood concluded: "We were struck from the outset by Le Col's relentless desire to continuously innovate. The culture fit with McLaren was natural and immediate; we scoured the cycling landscape with the aim of finding a brand that could deliver the best performing kit in the WorldTour."
Insider Insight: Despite having eight constructors championships to its name in Formula 1, McLaren last hoisted the award in 1998 meaning it will be hoping its latest racing venture will bring more recent success to its name.