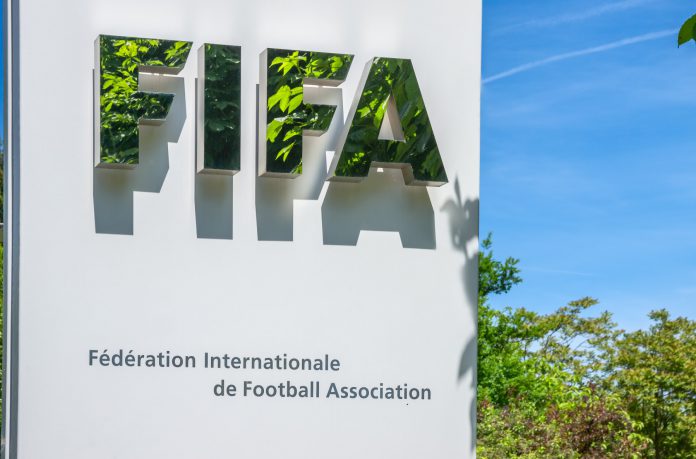 Eurovision Sport, sports subsidiary for the European Broadcasting Union (EBU), has announced it has secured exclusive multi-platform media rights to upcoming iterations of the FIFA Club World Cup (CWC). 
The deal, which covers the 2019 and 2020 editions of the seven-team international club tournament, will see the broadcast provide match coverage across 37 territories across the European continent. However, it excludes major markets such as France, Germany, Italy, Russia, Spain, Turkey and the UK.
Pascal Fratellia, head of football rights at Eurovision Sport, stated: "We are very pleased to sign this new Fifa Club World Cup deal, building on a relationship initiated back in 2011. 
"This agreement provides Fifa and Dentsu with a strong and reliable broadcast commitment from EBU members and reaffirms our ambition and dedication to showcase premium football competitions free-to-air for fans."
The deal, which was agreed with Japanese marketing agency Dentsu, follows the announcement that Eurovision Services, another subsidiary of the EBU, was appointed by Premier League Productions as the competition's principal global distributor. 
At the time, Eurovision's chief executive Marco Tinnirello added: "We are delighted that Premier League Productions has chosen Eurovision Services as a distribution partner and entrusted us to deliver Premier League matches and content for the next three seasons.
"Football fans across the globe are now watching Premier League matches in HD or UHD transmitted via our dedicated Eurovision Global Network to rights-holders around the world."
The deal between Eurovision Sport and the FIFA CWC grants the competition extensive free-to-air (FTA) coverage in Europe and also follows on from the announcement that UK public service broadcaster the BBC has also acquired the rights to the competition. 
Eurovision's broadcasting deal will expire ahead of the 2021 edition of the tournament, when the CWC is set to change in format and will feature 24 teams for the first time. 
The traditional version of the tournament features the champions of the six FIFA confederations' premier club competitions, plus the host nations' national champions. The latest iteration of the tournament features current European champions Liverpool FC, as well as, Al Sadd, Hienghène Sport, Monterrey, Espérance de Tunis, Al-Hilal and Flamengo. 
The 37 territories included in Eurovision Sport's broadcasting deal are: Albania, Armenia, Austria, Azerbaijan, Belarus, Belgium, Bosnia-Herzegovina, Bulgaria, Croatia, Cyprus, Czech Republic, Estonia, Georgia, Greece, Hungary, Iceland, Rep.Ireland, Israel, Kazakhstan, Kosovo, Latvia, Liechtenstein, Lithuania, Luxembourg, North Macedonia, Malta, Moldova, Montenegro, Netherlands, Poland, Portugal, Romania, Serbia, Slovakia, Slovenia, Switzerland and Ukraine.
As well as building on its ties with FIFA, the EBU has also strengthened its sports portfolio with UEFA after recently confirming a significant new deal for the media rights to UEFA's Youth, Women's, and Futsal National Team competitions.