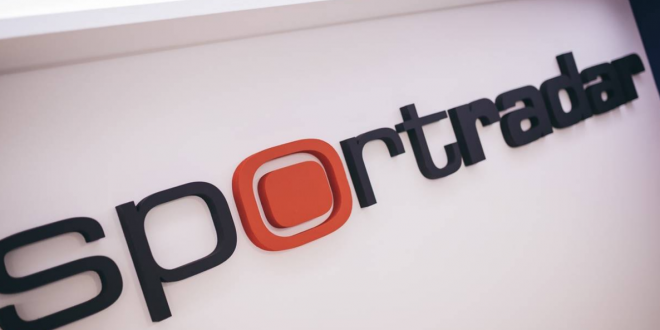 Global data intelligence provider Sportradar has been unveiled as a strategic partner of the Korea Professional Football League (K League) following the signing of a multi-year exclusive global media rights distribution package. 
The partnership, which was agreed with the aim of furthering the K League's international coverage, will see Sportradar work closely with the league to develop a comprehensive commercial strategy to enhance the competitions global distribution of both its media and digital rights. 
Yeon Sang Cho, General Manager, K League commented: "We are delighted to partner with Sportradar and believe this partnership will provide enriched possibilities and further awareness for the K LEAGUE. 
"This is a comprehensive deal that looks to increase international exposure and improve our efforts in protecting the integrity of the K League brand. By building up opportunities in sports media and marketing with Sportradar in a long-term partnership, we look forward to developing the continued growth of the K League and reaching out to new audiences around the world."
The announcement comes at a time when the popularity of the K League is surging following a rise in fan attendance on matchdays as well as the steadily increasing online viewership figures over recent seasons.
As part of the deal Sportradar will also be providing Intelligence and Investigation services to support the K League in the protection of its intellectual property via anti-piracy and illegal streaming investigations.
Dylan Chuan, Sportradar's Sales Director, Audiovisual, APAC, added: "Sportradar is thrilled to be working with the K League on this landmark deal. The Korean market is a key focus area for us, and we believe our experience in working with leading sports franchises will form the basis of a successful partnership and further strengthen the K League's reputation and appeal to a global audience."
As well as the deal with the K League, Sportradar also revealed it has signed a Memorandum of Understanding (MoU) with APAJO, the Portuguese Association of Online Betting and Gaming, which aims to improve the cooperation of and the investigation into sports integrity issues arising particularly in Portuguese sport.
Andreas Krannich, Sportradar Integrity Services Managing Director, added: "Sportradar are firm supporters of the Council of Europe's Macolin Convention. Initiatives like this MoU we have signed today with APAJO is a clear commitment that we both buy in to the spirit of this convention and are ready to back it up with action. Portuguese sport will become safer with this cooperation."
As part of the MoU, Sportradar is set to work in conjunction with APAJO in order to explore opportunities for additional projects such as those relating to platforms which promote sports integrity education, in line with the values of the Portuguese State as outlined in RJO regulations.
Gabino Oliveira, President of APAJO on the MoU, concluded: "APAJO members now have a formal channel available to communicate on integrity matters with the world-wide leading experts in this field which will prove mutually beneficial. 
"We also look forward to exploring further cooperation opportunities in sports integrity education. Portugal was one of the first countries to ratify the Macolin Convention and hence, we are happy to work here in line with our government's engagement."