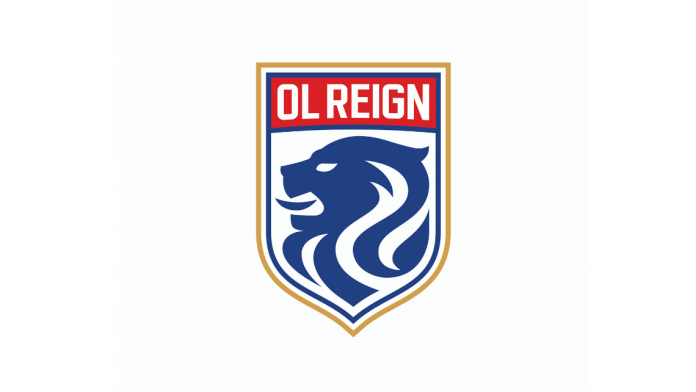 National Women's Soccer League (NWSL) side Reign FC has rebranded to OL Reign following Olympique Lyonnais' OL Groupe's takeover of the American team.
Along with renaming the football club, OL Reign also has its crest adapted to feature "a modern interpretation of the most sacred symbol of Lyon – the lion." 
OL Reign CEO Bill Predmore stated: "The acquisition of Reign FC by OL Groupe brought together two organisations with the shared ambition to be the best in the world,
"Our new name symbolises the aspirations of our collective organisation. I believe the new name shows a deep respect and reverence for what our club and our supporters have built over the past seven years. 
"At the same time, the new name provides an authentic connection to the traditions, ceremony, grandeur and spectacle of European football, while looking forward to a future fuelled by our shared desire to bring greatness and glory to our city, to our region, and to our supporters."
The previously named Reign FC is one of NWSL's founding members, with the team currently preparing for its eighth season. Meanwhile, Lyon's side are the most successful side in Division 1 Féminine (DF1), boasting 13 consecutive titles from 2007 to 2019.
Jean-Michel Aulas, President of OL Groupe added: "Our investment in the Reign FC project includes our know-how, experience, culture and history,
"The Lion must make its mark on the future of OL Reign while keeping the identity of the club and leveraging its many achievements and assets. Like Bill, I strongly believe in the inspiration given by this new badge, which combines our DNA to bring OL Reign to the pinnacle of the NWSL at a sporting and business level."

The rebranding does keep Reign's nickname, and according to the group, will "highlight the serendipitous placement of' 'OL' within 'BOLD' to further reinforce the ties between Olympique Lyonnais and the club." 

As part of OL Group's ambitions to further the women's game, OL Reign will also be activated across a variety of social media platforms including Twitter, Instagram, Facebook, and YouTube.

Predmore concluded: "The essence of our brand resides in our values, and those values remain intact despite the many changes this club and our supporters have experienced,
"Our club's greatest attribute is our ability to not simply endure change, but to actively embrace it. It is that grit – now symbolised in our new badge – that has allowed us to prevail.