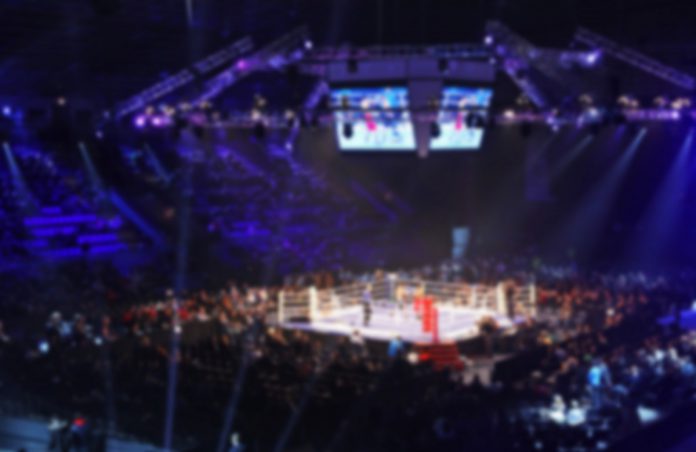 With its plethora of subscription and box-office events to choose from, boxing continues to be a key sport when it comes to increasing fan engagement and giving viewers value for money. 
As the crowd descended on Manchester for the press conference to announce Dillian Whyte's clash with Alexander Povetkin, Sky Sports Head of Boxing Adam Smith emphasised to InsiderSport that the sport will always remain at the heart of the channel's offering. 
Lauding the upcoming schedule, he stated: "We really have a plethora of great events coming up. It's a wonderful time for boxing – on both sides of the pond it has been fantastic. We had a great show in Dallas and I was lucky enough to be at the big fight in Vegas between Tyson Fury and Deontay Wilder a few weeks ago, one of the great performances by any British fighter in any division I thought. 
"AJ reclaiming his belts in Saudi and then you get all these announcements recently, from DAZN entering the UK to AJ vs Pulev at Tottenham, which was something we worked very hard on. It's very important that AJ comes back and defends his titles in Britain. He has been away for a couple of years. It was very important for Matchroom and for Sky that he had a homecoming in a fight against Pulev that was going to happen a couple of years ago. 
"I'm also very pleased it happened at Tottenham's new stadium; it's an incredible stadium. I'm a big Liverpool fan and I had a tour around when Liverpool played there a few weeks ago and I was blown away. We worked really hard to get the fight to land at Spurs, so I'm pleased with that.
"We are about to do the press conference for Dillian Whyte, the almost forgotten man of the division, something he shouldn't be, he still hasn't had his world title shot and he will get it. He has to keep momentum though, he has to keep performing like he does. 
"Week by week, there's more and more coming, we had the fantastic announcement today of Terri Harper and Natasha Jonas, two British female fighters fighting for a world title for the first time. I'm really excited about that."
Smith also mentioned Savannah Marshall, Josh Kelly and Lewis Ritson as he expressed elevated excitement over Sky's upcoming boxing schedule and continuingly strong relationship with Matchroom. 
The collaboration continues to thrive even as Matchroom embarks on its expansion into other markets, leading Smith to praise the united approach to delivering the top shows for British fans. 
"I said to Eddie this time last year, 'come on, where are all the big domestic shows?' And he delivers, he always delivers. Matchroom and Sky have an amazing partnership. We speak every day and normally we agree on things. Occasionally we have a little debate – a slightly heated one – but we get on with it. 
"Last year he delivered fantastically, especially the last two thirds of it which were absolutely brilliant – the UK shows at 10pm, our bread and butter shows are brilliant. And in the coming months as well, Sky Sports and Sky Box Office, both are absolutely flying."
As Sky continues to sharpen the focus on its boxing output, both on Pay-Per-View and on subscription platforms, Smith was keen to underscore the view  that the platform remains focused on halting the threat of piracy and illegal streams. 
"The whole piracy issue is something we obviously take very seriously at Sky. We have a team dedicated to it. There are always going to be people that try and stream events. The key is obviously to close those down and stop them.
"But the other way of looking at it is, I believe, that the boxing team at Sky and all the great platforms we have, provide the best buildup and the best sparkle and the best razzle dazzle show, really giving the Sky Sports Box Office experience. 
"You don't want to get a stream that will maybe shutdown or maybe not look as good, that's not the definition it should be. And I think that's really important if we want to provide customers with that special experience that they are only going to get from paying the money and tuning in. Whether that be on Sky Sports, BT or DAZN, it's the consumers' choice, but value for money is incredibly important and I believe we give that."
Furthermore, DAZN's recently announced entry into the UK promises to evolve the UK sports broadcasting landscape, both in terms of pay-per-views and media rights. Smith is understandably keen to embrace the competition and affirm the significance of Sky a business, not just a sports broadcasting platform. 
"First of all, you have to look at Sky as a business. Sky Sports is part of this; it's a huge business, broadband, mobile, original content, there's so much going on in the rest of Sky, not just in Sky Sports. 
"Sky Sports is a very important part of Sky, but we are not everything. Boxing is not everything on Sky Sports, we have the Cricket, the Golf, the Tennis, Formula 1 and all the other rights we have, there's so much that's there on all our platforms. 
"So it is interesting, BT entering the boxing market was interesting and we embrace and learn from the competition. We can't have everything, we can't have every sweet in the jar, it's great for fight fans, as they will get all this choice. 
"From our perspective, we have to continue what we are good at. We have been in this for 30 years, we haven't moved away from it, we aren't a newbie and we aren't someone that dips in and out. We have dedicated ourselves to bringing the best content possible to Sky customers for a very long time."