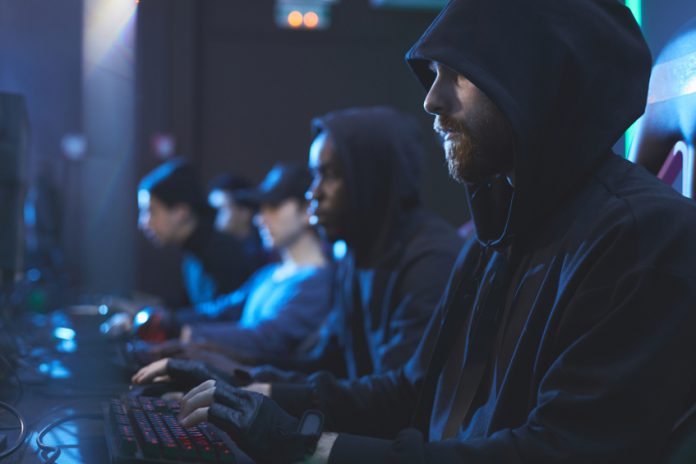 From sponsorships to industry-wide announcements, Insider Sport has you covered when it comes to the world of esports.
This edition takes a look at esports being included as a medal sport at the AIMAG, Rocket League receiving a $250,000 boost, Call of Duty securing U.S. Army and Twitter deals, and Bucks Gaming's collaborations with Kwik Trip and Sprite.

Esports to be medal contested in AIMAG

The Asian Electronic Sports Federation (AESF) has revealed that the 2021 Asian Indoor and Martial Art Games (AIMAG) will feature esports as a medal sport.

The decision was made in a meeting with AESF, the Thailand Electronic Sports Federation, and the Olympic Committee of Thailand, with esports returning to the games as an official medal competition.

Despite previously being featured as a medal event at the 2007 and 2009 Asian Indoor Games and the 2013 AIMAG, esports was only held as a demonstration sport at the 2017 event, with titles such as StarCraft II and Dota 2 featured.

Esports was expected to gain full medal inclusion at the 2022 Asian Games in China, however, it was later announced that video gaming was excluded from the final sporting programme.

The games that gamers can compete for a medal in at the 2022 AIMAG are yet to be disclosed.
Psyonix provides $250,000 to teams after Rocket League Championship cancelation.

Psyonix has revealed that the Rocket League Championship Series (RLCS) Season 9 World Championship event will not be rescheduled. However, the company will add a further $250,000 to its prize pools for the four online regional championships.
The event, which was originally scheduled from 24-26 April 2020, has been cancelled due to fears over the recent coronavirus (COVID-19) outbreak. 
Psyonix will reimburse teams that would have qualified for Rocket League's biggest tournament, giving the 12 teams expected to participate in the World Championships a financial boost.
North America and Europe's top four teams will gain $100,000, while the top two teams from Oceania and South America will share a respective $25,000 in addition to the prize money originally given through the regional tournaments. 
Call of Duty lines up Twitter and U.S. Army deals

The Call of Duty League has continued to attract major sponsors in its inaugural season, with the competition announcing new collaborations with Twitter and the U.S. Army.
Twitter's global three-year deal will see the social media platform become the 'source for Call of Duty League highlights and community engagement', further enhancing the tournament's broadcast reach. 
Rishi Chadha, Global Head of Gaming Content Partnerships at Twitter, commented: "The Call of Duty community has been one of the largest gaming communities on Twitter, and we are thrilled to be partnering with Activision Blizzard to continue to support this vibrant community.

"In 2019 alone, Call of Duty Esports had 3 of the Top 10 most talked about esports events in the world, and this long-term partnership shows our commitment to the continued success of Call of Duty Esports."
Meanwhile, the U.S. Army's one-year deal will see the branch create activations during CoD League's multiple tournaments, while also becoming a presenting sponsor for the game's collegiate competition, the Call of Duty Collegiate.

Finally, the U.S. Army will become the presenting sponsor of a broadcast segment dubbed 'Tactical Play', a highlights show which will analyse in-game decisions. 

Bucks toasts to new Spite and Kwik Trip collaboration

NBA 2K League's Bucks Gaming have penned two new sponsorships with Kwik Trip and Sprite, growing the esports organisation's partnership portfolio.

Bucks Gaming, which is affiliated by the NBA's Milwaukee Bucks, will be provided with various Sprite beverages for the team's performance center by Kwik Trip, a chain of convenience stores.
In return, the brands will be featured on all Bucks Gaming regular-season home games via virtual court signage.

Mark Meisner, director of advertising and marketing for Kwik Trip stated: "Extending our Bucks team sponsorship into the esports space was intriguing.
"The explosion of esports provides a completely new platform in which to engage younger consumers who are typically tough to reach through traditional media channels. Our collaboration with Sprite will provide Kwik Trip guests with the opportunity to win incredible esports experiences throughout the season. We look forward to the partnership."
The collaboration sees Spite and Kwik Trip titled as official partners for the duration of the deal.