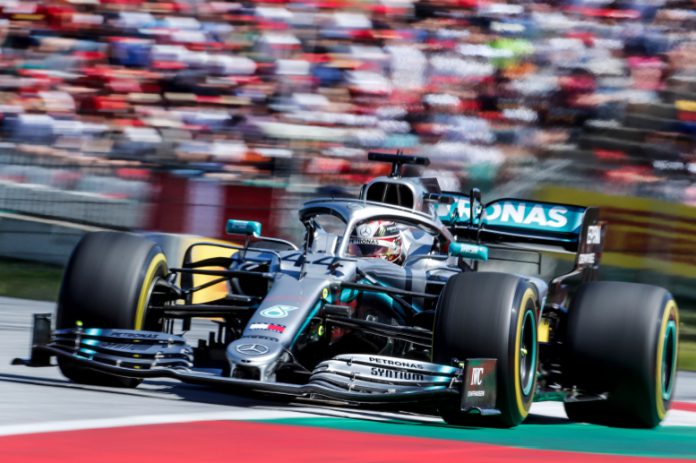 Formula 1 has penned an extension to its current agreement with oil and additive manufacturer LIQUI MOLY, with the extension due to last until the end of 2022.
As part of the deal, the German company will be prominently featured on half of all races' advertising boards during each GP event, apart from the Canadian circuit. 

"Never before have we concluded a sponsorship deal with a greater media impact than this one," stated Ernst Prost, Managing Director of LIQUI MOLY.

"The unique reach of Formula 1 enables us to increase LIQUI MOLY's brand awareness all around the world.

"Formula 1 is premium in motorsport and LIQUI MOLY is premium in oils and additives. Advertising in Formula 1 is a strong signal to both the end users and the trade. This helps us stand out from the ever-increasing background noise of the media."
The partnership was initially struck last season, with the oil brand wanting to expand its consumer audience to a global market. In total LIQUI MOLY advertised at 11 circuits on the calendar and it seems that given the relationship extending long term, the marketing strategy has proven to be an initial success.

Chase Carey, CEO and Chairman of Formula 1, added: "The fact that the partnership is expanding after a successful first year, proves the value that F1 can deliver in terms of brand recognition and preference.
"We are excited to continue exploring ways to further integrate LIQUI MOLY into the F1 ecosystem."
LIQUI MOLY is represented in various racing events including as a title sponsor for the MotoGP's Bathurst 12H endurance race. The oil manufacturer was also present at the European Handball Championship in January, and at a variety winter sports events.

Insider Insight: The partnership will provide LIQUI MOLY with a stable base to continue its growth outside of Germany. Meanwhile Formula 1 secure yet another advertising partner in what is becoming a financially beneficial portfolio for the sport which continues to develop its brand.