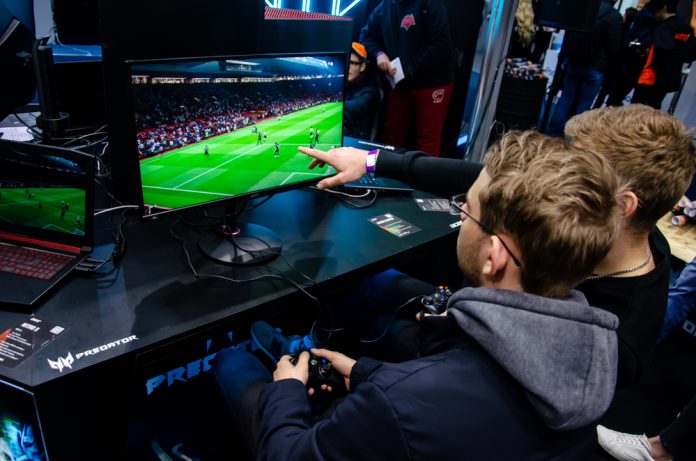 BT Sport has enhanced its esports portfolio by partnering with Gfinity to launch a series of celebrity competitive gaming programmes to be broadcast on its various channels.
The firm's first collaboration project is the FIFA Challenge, which officially began last week, featuring former footballers Robbie Savage and Joe Cole alongside Fulham Ladies player Chelcee Grimes and ex-England Rugby Union player Ugo Monye.
Jamie Hindhaugh, COO BT Sport stated: "Lockdown has meant that we have been looking at new content and formats to give our viewers their sport fix while there is no live sport. 
"The good news is that this has accelerated our esports plans with Gfinity and we'll be kicking this off in May, using our market-leading remote production capabilities, with a fun, chat-based, FIFA gaming format with plenty of competition between our BT Sport teams that we hope our viewers will enjoy."
Gfinity and BT Sport will also be working on further concepts around esports whilst the FIFA competition is occurring, with both companies ensuring that the partnership will continue to develop even when live-sport resumes.

Amanda Lawson, Gfinity's Global Head of Content added: "To finally get to bring a show to the screen in partnership with BT Sport is extremely exciting.
"Our focus this year has been on developing formats and shows that work for TV audiences in a way that 'traditional esports' has previously come up short. As with all good TV shows, this series will feature top talent, a unique and entertaining format and a fiercely contested competition. We very much look forward to working with BT Sport on further esports concepts and to bringing exciting new shows to their viewers."
The FIFA Challenge will be produced collaboratively with each episode being managed remotely to ensure that safety guidelines are kept throughout the process of the competition. 
Insider Insight: BT Sport's partnership with Gfinity will be beneficial to the broadcaster in both the long term and short term. BT will now be able to produce esports content with a highly reputable competitive gaming organiser which will fill out its scheduling during the live-sport hiatus. 
Moreover, the broadcaster has now established a relationship with Gfinity which could lead to more projects if esports continues its rise in prominence after COVID.