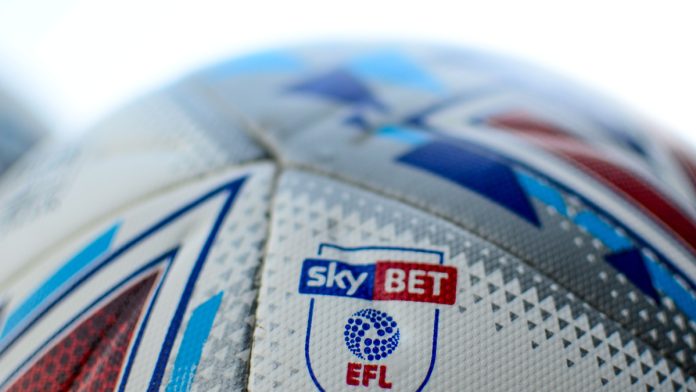 The value of the broadcasting rights to the EFL is set to significantly jump according to an exclusive from the Mail Online.
Competition is increasings from various corners of broadcasting looking to challenge the longstanding relationship between the EFL and Sky Sports.
Throughout the tenure of the Sky deal with the EFL, the ecosystem for sports broadcasting in the UK has changed as more parties enter the equation, especially OTT platforms.
In recent years, Amazon Prime has also strengthened its sports broadcasting footprint, joining BT and Sky as one of the domestic rights holders for Premier League football.
Nonetheless, according to the report, DAZN is set to lead the OTT platforms when it comes to potentially hosting EFL football – in a move that would be significant for its UK growth strategy.
Further intensifying the competition, Viaplay has also set its sights on becoming a key player in the EFL TV rights battle, which is set to see the value of rights considerably exceed the £119m-per-year that Sky is currently paying.
The tender will cover all three play-offs, EFL Cup and EFL Trophy divisions, packaged separately into 20 different offerings, which could mean that different matches will be shown by different broadcasters.
According to the EFL, the new broadcasting rights allocation will satisfy a rising demand for live content stemming from Sky's current 138 games-per-year deal that includes only two weekly Championship matches.
The League also believes that a five-year contract has the capacity to secure £1bn in revenue driven by increasing competitiveness in the live broadcasting space.
Flutter Entertainment's Sky Bet – sold by Sky in 2018 before being acquired by Flutter in 2020 – has also been a longstanding sponsor of the EFL, a deal that also draws to a conclusion in 2024.
This opening may lead to added value in the deal for DAZN, with the firm looking to elevate the status of DAZN Bet in the UK – an operator that so far has had limited advertising exposure in what is a saturated market.
That being said, this largely hinges upon the UK Gambling Act review, which may well lead to significant obstacles when it comes to sports betting partnerships for leagues and broadcasters.
Providing a keynote at last year's SBC Barcelona Summit, DAZN Chief Executive Shay Segev underlined the firm's ambitions to 'make sports experiences seamless for the consumer'.
He stated: "A year and a half ago, I was approached by DAZN, a media company looking to disrupt sports. I was taken by the opportunity to bring a seamless and transformative experience to a new generation of audiences."
Segev went on to underscore that DAZN's OTT streaming platform had established a strong foundation for the company's new mandate to become 'the single destination point for sports fans'.
He continued: "Depending on regulations, we will use betting simply as an enabler of our portfolio. DAZN has been built to be a sports destination platform and we don't see sports betting as a destination in itself; that will always be sports."