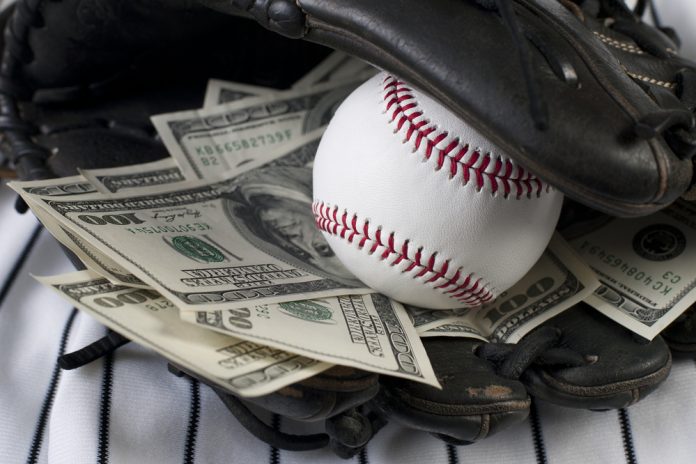 The Major League Baseball (MLB) has amassed $8.3 billion dollars of debt due to COVID-19, the League Commissioner Rob Manfred told Sportico.
The 30 MLB clubs, whose operational losses were estimated at around $2.8 billion to $3 billion, have played games behind closed doors this season and were forced to forfeit crucial gate receipts revenue on the grounds of health and safety.
The slightly shortened 60-game season drew to a close this week, with the World Series between the Los Angeles Dodgers and the Tampa Bay Rays hosted at the Globe Life Field in Arlington in a "bubble" setting.
Manfred conceded: "It's going to be difficult for the industry to weather another year where we don't have fans in the ballpark and have other limitations on how much we can't play and how we can play," Manfred said.
"The economic losses [this season] have been devastating for the industry," Manfred said. "You're seeing the ramifications of that in terms of decisions clubs are making with respect to [laying off] baseball operations and business employees. I mean, you've never seen those type of decisions, at least since I've been around.
"In order to get through the year the clubs did a great job preserving liquidity, but they also took on a lot of additional debt."
However, Manfred was full of praise for the players and backroom staff, who have pulled together during these uncertain times.
"The players worked hard and really sacrificed," he commended. "The club people have been great. My staff has done a phenomenal job. The [players'] union has really helped. When you get that kind of cooperation, you really have to feel good about it.
"I feel good about what we've accomplished. The best part of it is, it's been a real team effort. In order to get through the year, the clubs did a great job preserving liquidity, but they also took on a lot of additional debt."