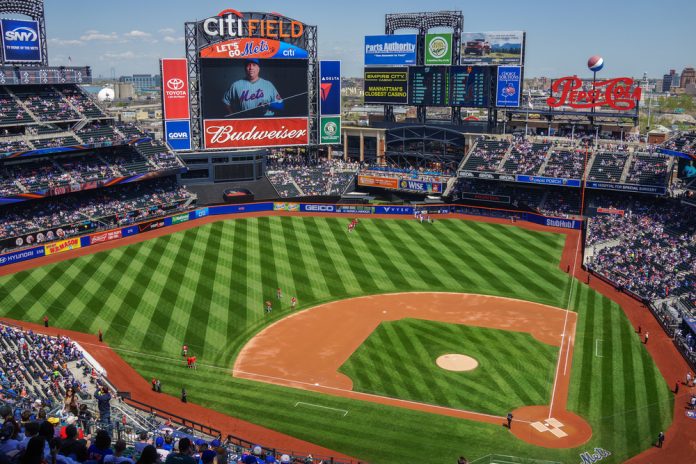 Major League Baseball (MLB) owners have approved the sale of the New York Mets to Steve Cohen, after the billionaire received 26 votes to four from the 30 other clubs in the division.
Cohen, who only needed 23 votes to proceed with the takeover, smashed the record for the highest price paid for a North American sports franchise, with the club valued at around $2.4 billion to $2.5 billion.
"I am humbled that MLB's owners have approved me to be the next owner of the New York Mets," CEO and President of Point72 Asset Management Cohen announced. "Owning a team is a great privilege and an awesome responsibility."
Cohen already acquired an eight percent stake in the club in 2011 but will now own a majority share of 95% in the MLB side, with Fred Wilpon and Saul Katz splitting the remaining five percent.
Cohen's original deal to buy the Mets collapsed in February and he faced competition from Alex Rodriguez and partner Jennifer Lopez who were reportedly eyeing up a bid for the two-time World Series winners.
Rob Manfred, MLB Commissioner, said: "On behalf of Major League Baseball, I congratulate Mr Cohen on receiving approval from the major league clubs.
"Steve will bring his lifelong passion for the Mets to the stewardship of his hometown team, and he will be joined by highly respected baseball leadership as well. I believe that Steve will work hard to deliver a team in which Mets fans can take pride."
The 64-year-old has also promised to set up a seasonal relief fund for employees, whilst restoring pre-pandemic salaries and contributing to small, local businesses; a pledge which will cost more than $27 million.
The departing Fred Wilpon, who headed up the Mets' ownership group and first became involved with the club in 1980, addressed supporters in a statement: "It has been a privilege and honour for our families to have been a part of this great franchise for the past 40 years. We would like to express our deep appreciation for our loyal and passionate fans, who have consistently supported this organisation through the years. 
"We'd also like to thank the many great players, managers, coaches and dedicated employees with whom we've been privileged to work through the years, for their commitment to the interests of our organisation, our industry and our community."
The MLB stated it expects the deal to go through within the next 10 days from 30 October.