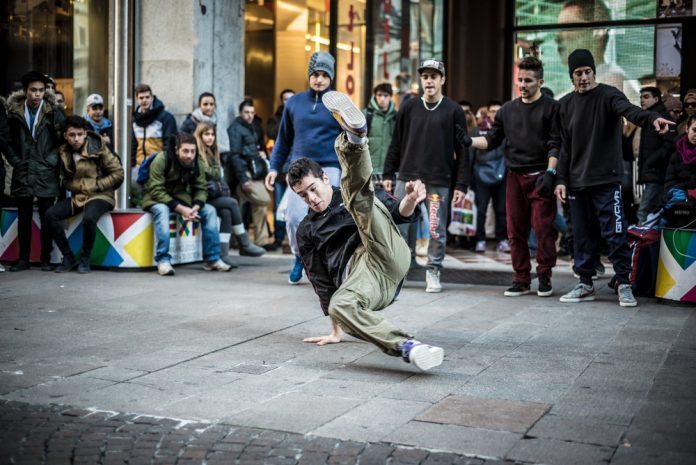 Breakdancing has been added to the roster of Olympic sports, after the International Olympic Committee (IOC) approved the addition of the sport to the Paris 2024 Games, as one of four proposed new sports.
Skateboarding, sport climbing and surfing have also been recognised as Olympic sports in order to attract a newer, younger crowd to the Olympic Games. The aforementioned trio will make their debuts at the delayed 2020 Tokyo Games next year, whilst breakdancing will be unveiled in the French capital in the next edition.
Breakdancing, which will be referred to as 'breaking', was tried and tested at the 2018 Youth Olympics in Buenos Aires, Argentina, where athletes went head-to-head in dance-offs.
More than 50 million viewers tuned in to watch the Red Bull BC One World Final in 2019 across various online platforms and streaming services, suggesting that there is a demand for breakdancing to be considered as a sport.
American dancer Logan 'Logistx' Edra told Reuters: "It can resonate with a lot of people because hip-hop culture resonates with a lot of people, hip-hop music resonates with a lot of people."
"It being in the Olympics, it makes sense that people would refer to it as (a sport) but I think one thing for the breaking community is we want to make sure that it's not known as just a sport but an art, a sport, a culture," the 17-year-old, who has set her sights on a gold medal, continued.
A downtown venue in Paris has been chosen to stage dance-offs between athletes, along with sport climbing and 3v3 basketball tournaments.
Competitive breaker and winner of the Bull BC One competition in 2007, Ronnie Abaldonado, commented: "The biggest part is your stage presence and character and your rhythm, whether or not you're really feeling it.
"People can hit the moves but if you're not feeling what they're doing then you just kind of look robotic and that's what kind of separates it being a sport to it being an art form."
Paris 2024 Organisers have set a 10,500-athlete quota, meaning certain sports will face reductions.
Weightlifting has already been forced to scale back four events after the IOC expressed 'strong concerns' with the sport due to its history of doping and governance scandals. The sport will have 120 athletes, down from 196 in Tokyo, and five events per gender.
In addition, boxing has suffered the second-biggest reduction. The sport has been under the spotlight since the IOC suspended the International Boxing Association (AIBA)'s Olympic recognition amid issues surrounding its finances.
The governing body was informed that it would not be reinstated before the Tokyo Games and it appears as though boxing will face further cuts in 2024.