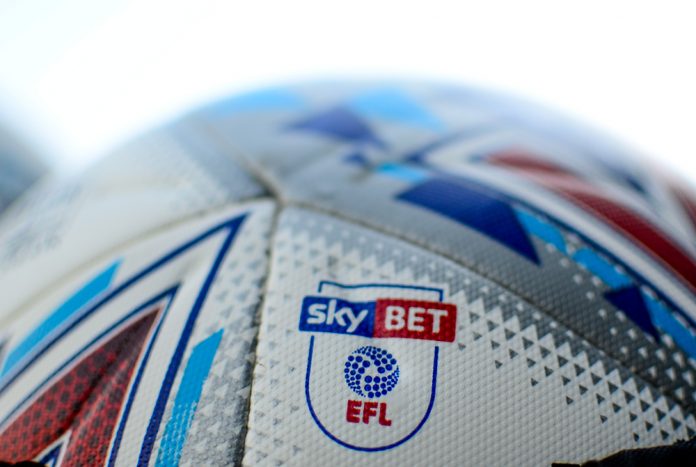 UK betting and sports stakeholders have been put on notice, as Oliver Dowden, Secretary of State for Digital, Culture, Media and Sport (DCMS) confirmed the government's long-awaited review of the '2005 Gambling Act'.
DCMS will prioritise reforming the nation's gambling laws for the benefit of society, and to meet new consumer demands driven by technological change. 
Undertaking the most comprehensive reform of gambling laws since the 'Blair era', the government will analyse all existing relationships with the betting sector, – which by extension will undertake a proposed review of betting sponsorships and marketing across UK sports. 
UK sports' relationship with betting was placed under the spotlight by Lord Grade of Yarmouth, leading the House of Lords Select Committee on 'gambling's social & economic impacts'.
As part of a package of urgent actions, Lord Grade proposed a complete ban on all gambling sponsorship of sports club kits as well as venue advertising, although this will be postponed until 2023 for English Football League (EFL) clubs. 
As it stands, half of the Premier League's 20 clubs are currently sponsored by a gambling company, which generates £69.6 million a year. In the EFl championship, 15 of the 24 clubs are sponsored by gambling companies, generating £40 million a year.
Gambling sponsors, at least for smaller clubs, are integral for teams looking to generate revenues. Earlier this year, the EFL released a statement defending its gambling policy.
It said: "The association between football and the gambling sector is long-standing, with a collaborative, evidence-based approach to preventing gambling harms of much greater benefit than a blanket ban of any kind."
The EFL also highlighted its public awareness and education campaigns, for which the league cooperated with its sponsorship partner Sky Bet. The campaign saw an estimated 70% of gambling-related advertising during matches focused on responsible betting.
Football is not the only sport to be affected by these developments. Both the Super League and the Challenge Cup, the UK's top rugby league competitions, are sponsored by Betfred and Coral respectively. Betfred also sponsors the rugby league Championship and League 1. A termination of these sponsorship deals will likely have detrimental effects for the leagues' development.
The Rugby Football League has also confirmed that it will respond to the DCMS review, and included in their statement that any submissions to the government will emphasise "the wider challenging commercial landscape and the role that a variety of responsible UK based gaming partners play across the sports sector."
Other sporting organisations have been welcoming of the review, but have pointed out the significant contribution the betting industry makes to British sports. The Betting and Gaming Council statement in particular highlighted the "£40m a year spent on English Football League clubs." The BGC continued by saying that "other sports, including rugby league, snooker and darts also receive millions of pounds in sponsorship from our members." 
This was also referenced by the EFL in their October statement, stating that many football clubs are "on a financial knife-edge given the ongoing impact of the COVID-19 pandemic."
Sponsorships are not the only aspect of sports betting which will be affected by the review. In recent years, a number of MPs, Lords and reform campaigners have expressed concern about the impact that gambling can have on young and vulnerable people, pointing to "loot boxes" in video games and the age limit for buying National Lottery tickets and scratch cards.
Dowden stated: "This comprehensive review will ensure we are tackling problem gambling in all its forms to protect children and vulnerable people. It will also help those who enjoy placing a bet to do so safely."
Gambling arguably does have a role to play in supporting teams and leagues within British sport. While the full impact of the review is yet to be realised, a ban on betting partnerships will likely have long-term financial impacts for sports which have already been dealt a blow by the global pandemic.