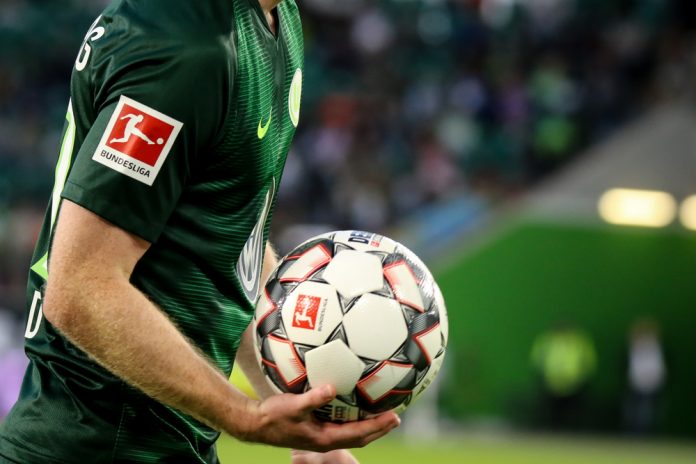 The German Football League (DFL) has confirmed it will re-shape its domestic and international media rights distribution model from next campaign to mitigate the financial effects of the COVID-19 crisis on its clubs.
A two-stage model for revenue from domestic rights contracts between 2021/22 and 2024/25 produced by the 36 clubs in the top flight Bundesliga and second tier 2. Bundesliga is being drawn up.
In the first two seasons of the plan, a larger percentage of income from domestic rights will be shared out among clubs from the €1.16 billion that broadcasters Sky Deutschland and DAZN cash out to secure their respective packages.
The governing body has decided that 53% of the annual fee will be split between clubs, which will decrease to 50% over the course of the next two terms. Revenue will be alloted using the three remaining pillars; performance (42% increasing to 43%), youth development (3% increasing to 4%) and club interest (2% increasing to 3%). Previously, the distribution of 70% of domestic rights revenue was based on club performance in the last five years.
The current system has been in place since 2017 and Christian Seifert, DFL Chief Executive, explained: "We are trying to make decisions in really uncertain times, which are primarily aimed at driving all 36 clubs through this crisis. These are not times for radical solutions, but for reliable solutions in which one looks ahead."
According to Seifert, 'concrete talks' will be taking place with private equity companies next year to discuss selling a stake of the league's international sales arm, Bundesliga International.
In addition, overseas broadcast revenue will be shared out more evenly between the 18 top tier clubs, increasing from 25% to 35%, with the rest decided by performances in European tournaments. Although, the DFL has warned that it is likely to lose €70 million in international income after BeIN Sports declined to renew its deal in September.
TSG Hoffenheim's Managing Director, Frank Briel, added: "The Bundesliga and Bundesliga 2 have a very diverse membership, which meant the DFL executive committee were faced with a very complex task in trying to carve out an appropriate system of distribution while taking into account the vastly different interests involved.
"The outcome is quite impressive overall and our colleagues deserve our thanks for this. It is clear that the executive committee was concerned with stabilising the clubs in these challenging times – in which many have suffered a severe drop in revenue – while on the other hand respecting the individual performance of certain clubs."
It has been estimated that clubs have lost around €2 billion in revenue up to the 2021/22 campaign. Around €650 million has been lost on ticketing and other income from spectators and supporters, and a further €250 to €300 million on the decline in the transfer market.