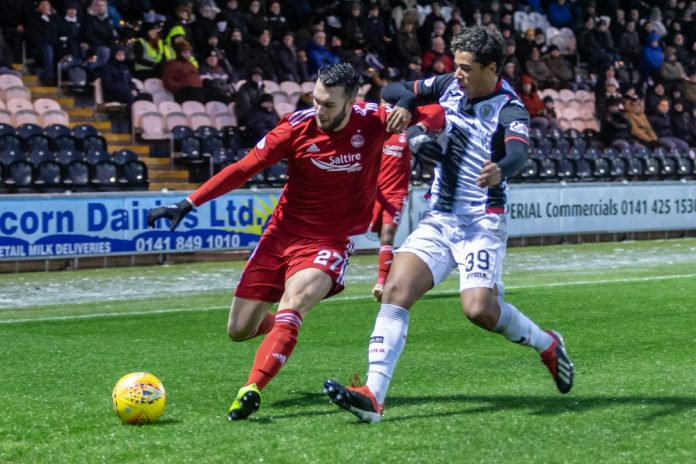 The Scottish Professional Football League (SPFL) has named Scottish spirit and vodka brand Glen as an official partner and 'The Spirit of the Scottish Professional Football League'.
The liquor brand's parent company, The Loch Lomond Group, struck a deal with the SPFL that runs until the end of the 2022/23 season, which will see the two parties work closely together for the next three years.
As part of the deal, Glen's Vodka will be granted the exclusive presenting rights to each division's Manager of the Month and Manager of the Season awards. 
"It is fantastic to be able to welcome Glen's Vodka and Loch Lomond Group as an Official SPFL Partner," Neil Doncaster, SPFL Chief Executive, remarked. "This is the start of an exciting partnership with a well-respected Scottish brand that will see new commercial opportunities, including special edition products, for a number of SPFL clubs.
"Loch Lomond Group's significant support comes at an important time for our clubs and we are grateful to them for making this commitment with us. The SPFL is very much looking forward to working with Glen's Vodka and Loch Lomond Group for the next three seasons and, hopefully, beyond."
Furthermore, Glen's special edition whiskies will be made available for supporters to buy via club stores in Scotland, with a proportion of the profit donated to chosen charities and foundations across the country by Loch Lomond and SPFL clubs.
Colin Matthews, CEO of Loch Lomond Group, added: "Football is the number one sport in Scotland and, with the fantastic success of the National Team in qualifying for the 2021 European Championships, this is a great time to support Scottish football and its clubs. The teams in the SPFL are part of Scotland's cultural fabric and Glen's vodka is an award winning and iconic Scottish brand, so it was a natural fit to give our backing to Scotland's best loved national sport.
"The last months have been extremely challenging for many clubs, and our new official partnership with the SPFL will help ensure that the SPFL, and Scottish football more generally, gets some of the financial support it needs at this time.
"Irrespective of their club affiliation, our consumers, who are supporters of all the clubs across Scotland, have been incredibly loyal and supportive to our brands and business over many years and especially through this horrible pandemic. Now it's our turn to support, as best we can and in our own modest way, their clubs and their favourite sport."