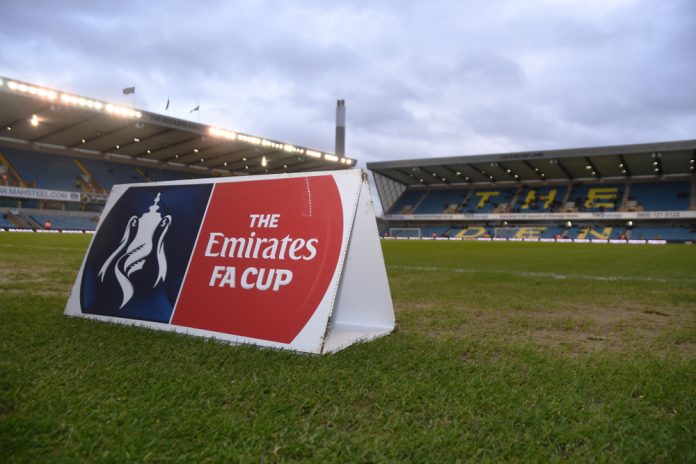 Heycar has been named as the official broadcast sponsor of the 2020/21 Emirates FA Cup on BT Sport.
Under the terms of the agreement, which was brokered by Sky Media, the online car marketplace will sponsor BT's coverage of the cup competition across broadcast and live streams on the application and online.
Heycar made its debut as the FA Cup sponsor in last Friday's cup clash between non-league Chorley and Premier League side Wolverhampton Wanderers, which the top flight side edged 1-0.
"We are excited to join Heycar on their first-ever journey with TV sponsorship," commented Sarah Jones, Director of Planning at Sky Media. "With our partners at BT Sport, we have truly become the home of sport and the FA Cup is the perfect platform for them to experience the halo effect and brand building power of broadcast sponsorship."
A promotional banner advertising the firm also appeared outside of Wycombe Wanderers' Adams Park for the EFL Championship club's tie against Tottenham Hotspur earlier in the week.
"We are delighted to have Heycar become the broadcast sponsor of the Emirates FA Cup on BT Sport and to bring the fun and passion into such a historic competition," said Jeremy Rosenberg, Account Director of Advertising Partnerships at BT Sport.
The partnership consists of three executions features across broadcast platforms, and over the course of the deal, the campaign will also include amplification across social media and PR.
Tracy Woods, Chief Marketing Officer at Heycar, added: "There is something uniquely special about the FA Cup.
"The passion, the drama, the upsets, the plucky underdogs going for glory against the giants of the game all combine to make it unmissable viewing for every fan.
"While the nation remains in this state of lockdown, the FA Cup offers some much-needed real feelgood moments – which fit perfectly with the Heycar brand. We have some very exciting PR and activation plans to engage the fans and take them with us as we embark together on the road to Wembley."