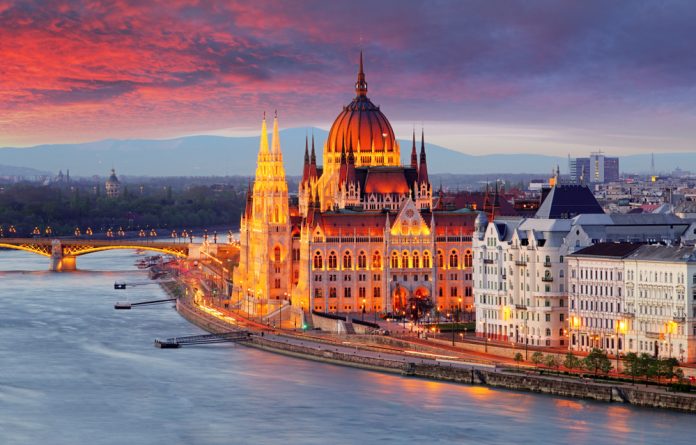 The Hungarian Olympic Committee (HOC) has formed a separate committee to look into the 'feasibility' of hosting the 2032 Summer Games in the capital of Budapest.
Hungary has registered a handful of failed bids in 1916, 1920, 1936, 1944 and 1960, but has never staged the quadrennial sporting event.
Attila Szalay-Berzeviczy, former Chairman of the Budapest Stock Exchange, will head up the panel, alongside Gabriella Balogh, Gabriella Heiszler, Csaba Lantos, Sándor Nyúl, Gábor Orbán, Anett Pandurics and József Váradi.
Szalay-Berzeviczy explained: "The exclusive objective of the committee is to thoroughly examine the possibility for Budapest to submit its candidature for the right to host the 2032 Summer Olympic Games.
"The main task is to create a comprehensive feasibility and macroeconomic impact assessment, a complex task that is estimated to take one and a half years."
Olympic gold medallist Antal Kovács will liaise with the committee on behalf of the HOC executive board.
In 2024, the country dropped out of the race to host the Olympics, under pressure from the Momentum Movement civil organisation. Over 260,000 people signed a petition against hosting the games, with the opposition group suggesting that the money could be better spent elsewhere in the Hungarian economy.
Earlier in January, in an interview with the Nemzeti Sport newspaper, Hungary's Prime Minister Viktor Orbán reaffirmed that had it not been for the 'domestic coup', the country would have hosted the Olympics and he would still 'like to live to see Hungary hosting the Olympics'.
The committee will make a decision on whether to lodge a seventh bid for the Summer Games after conducting a feasibility study in due course.
The International Olympic Committee (IOC) is likely to open up the bidding process in 2032, to announce the winning city by 2025.