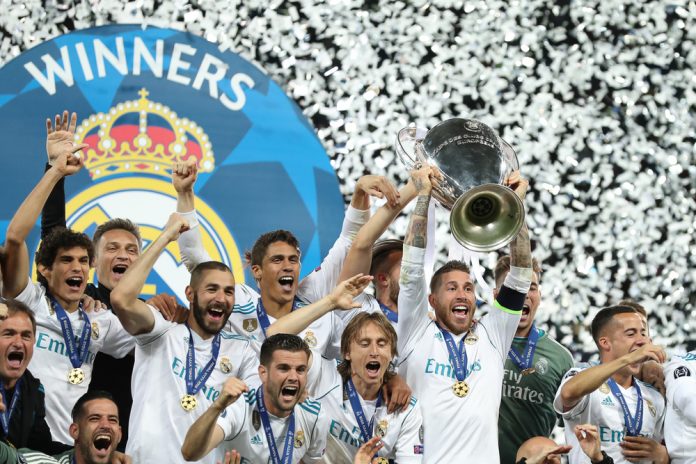 La Liga giants Real Madrid have been in sponsorship talks with Qiddiya, the state-owned Saudi Arabian entertainment project.
As reported in The Times, leaked documents have revealed that a potential agreement between the two could see Qiddiya become the lead sponsor of the Spanish club's women's team.
The potential partnership is worth a reported €150 million, the equivalent to £130 million, and would last for at least ten years.
In exchange for the significant financial contribution, the thirteen-time Champions League winners would agree to "continuously dedicate its ambassadors and a minimum of four players from the men's first team to endorse Qiddiya [and] promote Qiddiya on its webpage and social media channels."
According to one of the documents, Real and Qiddiya agreed a memorandum of understanding (MoU) in March, which set up 'discussions to establish a strategic partnership'. The document allegedly came from the Saudi Arabian Ministry of Culture in 2020.
The document further stated: "As part of the collaboration, Qiddiya will become the lead sponsor of the Real Madrid women's team. Real Madrid's female stars will travel to the kingdom to make appearances [to] inspire young girls to participate in sports."
Another document, this time produced by Real, stated that the club was considering the development of a 'Real Madrid Entertainment Centre in Qiddiya,' which would feature a merchandise store, an interactive entertainment area and a team museum.
The construction of the Qiddiya megaproject, close to the Saudi Arabian capital of Ridyha, is costing an estimated £5.7 billion. The Saudi Arabian government intends for the centre to become the country's 'capital of sports and entertainment'.
Real Madrid has announced a range of new partners recently, including betting brands Oddspedia earlier this month and Fonbet in January.