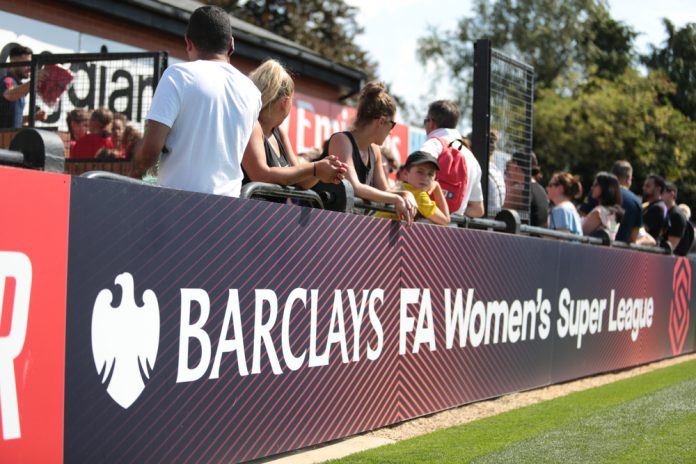 Women's sport is set to receive a boost from the latest tranche of funding from the UK government's Sport Winter Survival Package.
A combined £2.25 million of grant support will be made available to the Women's Super League and FA Women's Championship for essential costs, along with a proportion of 250,000 free COVID-19 lateral flow testing kits for elite sport, with women's sport designated as priority.
Meanwhile, England Netball and the Vitality Netball Superleague – which kicked off the 2021 season on 12 February – will benefit from £4.2 million in grants.
In basketball, British Basketball League clubs – including Women's British Basketball League outfits – have been designated £2.5 million in grants and loans, with Basketball England receiving a £200,000 grant.
A £1.3 million grant has also been set aside for Badminton England which will 'ensure the survival' of the organisation, along with the aforementioned governing bodies.
"Following thorough conversations with each party to assess their individual needs, the Independent Board is pleased to be able to confirm a substantial package of survival funding for netball, badminton, basketball and women's football, totalling over £10 million," announced Chair of the independent Board, Sir Ian Cheshire.
"For those confirmed as recipients of support as part of this second tranche, this funding is vital in helping keep their respective clubs and leagues operational at this time."
In November last year, the UK government assembled a winter rescue package largely consisting of loans worth £300 million to 11 sports suffering financially due to the coronavirus crisis.
Whilst the first tranche primarily targeted rugby union, with £135 million injected into the sport, the second instalment will provide support to women's football, which has been paused from tiers three to seven during the third national lockdown. The Women's FA Cup was also suspended on the back of new restrictions, with the competition classed as 'non-elite' in the second round.
Culture Secretary, Oliver Dowden, added: "We are committed to helping our treasured sports through these challenging times. And today's announcement is more evidence of our support for them.
"In particular, Women's sport has faced acute pressures. The past few years have seen fantastic progress – with greater participation, employment, commercial opportunities and visibility in the media. I am determined not to let it take a back seat again.
"This targeted funding will enable sports to keep playing and inspire many more stars of the future."
Later today, Boris Johnson is set to brief the public on the new roadmap for exiting lockdown, including the plan for non-elite sport.
According to reports, the Prime Minister has targeted 29 March for the reopening for outdoor tennis and basketball courts, whilst organised sport – including grassroots football – will also be allowed to resume.