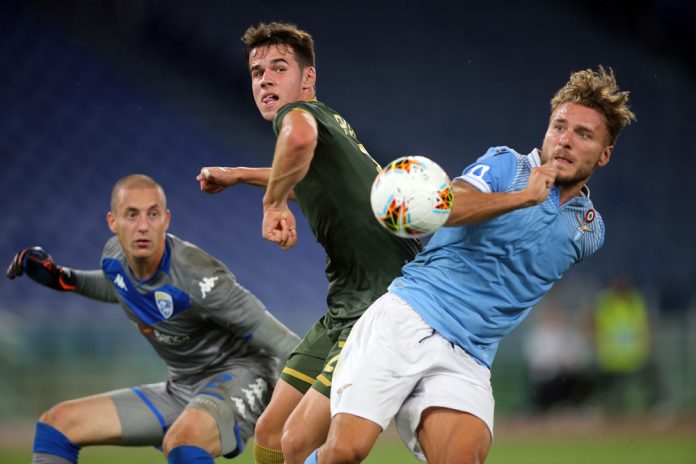 Serie A clubs have yet to come to a unanimous decision on the vote to award the domestic rights to the Italian top tier after calling an assembly meeting yesterday to discuss the ongoing narrative.
Top flight teams will reconvene next week to discuss allocating the rights for the 2021-24 cycle after failing to reach a consensus on Thursday.
According to Calcio e Finanza, clubs returned the same vote as last week, with 11 teams voting in favour of DAZN's €850 million Telecom Italia (TIM)-backed bid for the rights to seven exclusive matches per week and co-exclusive rights to three further fixtures.
At the beginning of March, nine clubs abstained from the initial vote, with 14 votes needed to approve a deal.
Reports in the country suggested that Benevento, Bologna, Crotone, Genoa, Roma, Sampdoria, Sassuolo, Spezia and Torino were the aforementioned clubs.
The digital sports streaming service has been battling it out with Sky Italia for the domestic rights package, with DAZN's offer believed to be the most substantial bid on the table. However, Sky penned a letter to the Italian governing body, warning that a deal with DAZN could 'generate competition issues'.
Despite not taking part in the tender process itself, TIM announced it would support DAZN's offer, covering 40% of the firm's proposed rights fee investment across six annual instalments, which sparked Sky's cause for concern.
At present, DAZN shows Serie A matches via its linear channel, which is accessible on Sky's pay-television platform. TIM's subscribers can also purchase an add-on via the TIMvision live streaming and video-on-demand service for DAZN's coverage of the Italian top flight.