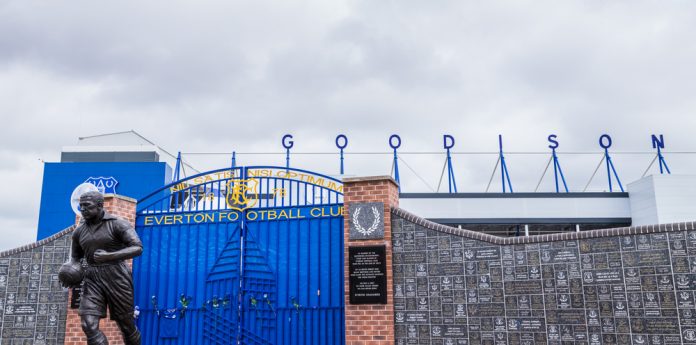 Premier League football club Everton has signed a short-term 'strategic' sponsorship agreement with mobile gaming platform MyGames.
The agreement will see MyGames serve as the official mobile gaming partner of the Toffees, which will promote the platform's range of titles.
As part of the marketing campaign for the new partnership, Everton midfielder James Rodriguez – described by the club as an 'avid gamer' – shared videos on Twitter and Instagram of himself playing one of MyGames signature titles 'War Robots'.
Alan McTavish, Commercial Director at Everton, said: "This is an innovative strategic deal for both Everton and MyGames that will allow both parties access to new worldwide audiences. MyGames' strong customer base across the globe fits perfectly with our international commercial strategy. 
"This deal shows that MyGames recognises the global reach that Everton can deliver through its international fanbase and the potential for growth and brand awareness."
MyGames joins a range of companies in Everton's sponsorship portfolio, including front-of-shirt partner Cazoo, in addition to Parimatch, Fanatics, Etoro and Monster Energy among others.
"We are proud to work with Everton to bring MyGames to the attention of the wide, global audience who follow the most watched football league in the world," added Elena Grigoryan, CMO of MyGames.
"At MyGames, we pride ourselves on our innovation, and we are excited to be working with a forward-thinking club like Everton. We believe there are many common values between us and the city of Liverpool's original football team – we both love to entertain our fans and share the spirit of hard work, fair play and the pursuit of excellence. 
"We are delighted to explore this new opportunity for commercial growth and development, as well as lend our support to the much-loved Blues."
Outside of sponsorship, Everton recently received final approval from The Ministry of Housing, Communities and Local Government for the construction of a new £500 million stadium.
The 52,000 seat venue has a 150-week build plan and will be located at the Bramley-Moore Dock site on the banks of the River Mersey.