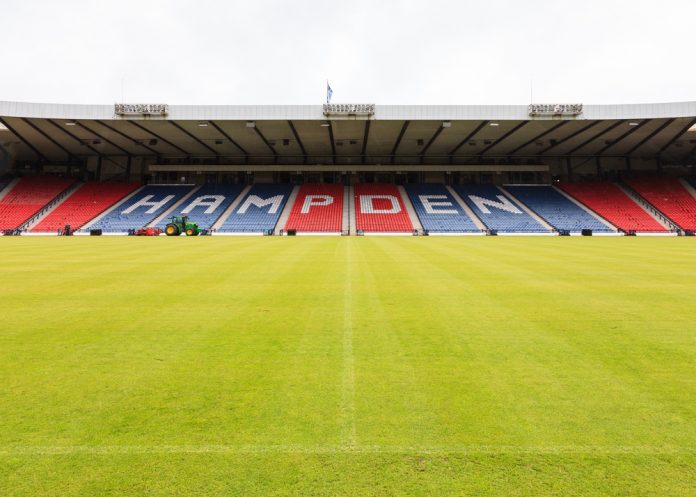 Bilbao, Dublin and Glasgow are all 'at risk' of losing co-hosting duties for the delayed 2020 European Championships, with UEFA considering cutting the three cities from plans, according to reports.
In January, the governing body vowed to stand by the tournament's multi-city format, which will see games staged in 12 different cities across the continent, to mark its 60th anniversary. Although reports have recently emerged that the UK is 'likely' to solely host the competition due to the success of vaccination roll-outs, UEFA has rejected the idea.
Host cities were set a deadline of 5 April to submit plans of stadium attendance recommendations, with UEFA said to be aiming for stadiums to be at least 25% full. However, the three aforementioned locations could be removed from the Euros with no guarantees that spectators will be allowed back in stadiums by June.
Bilbao's Estadio San Mames was set to host four games but games could be moved to a different venue in Spain if the Basque Country government does not provide clarity over spectator limits.
The Basque government told the Associated Press: "With three months to go, we must be cautious. But we will continue to work with Uefa and other venues to see if European Championship matches can be held with fans, what the capacity limits will be and under what conditions."
In addition, the Aviva Stadium in Dublin was also due to host four games but Irish authorities have not yet provided word on lifting the ban, with fans prohibited from attending fixtures through to 5 April. The Irish government responded to claims, saying it is 'too early' to say 'how and when restrictions should be eased'.
Finally, Hampden Park in Glasgow could be swapped out for a stadium in England with UEFA awaiting a decision from Scottish authorities north of the border.
The rescheduled European Championships are penciled from 11 June to 11 July, with British Prime Minister Boris Johnson reiterating earlier in the week that the UK is open to hosting more matches at the tournament.
Elsewhere, UEFA has launched the search for an external media agency to handle marketing promotions and activities for competitions during the 2021/22 to 2023/24 cycle.
The governing body has issued an invitation to tender which states that the successful firm will take responsibility for media buying, developing marketing strategies and campaigns, along with sponsorship activations across its social media channels.