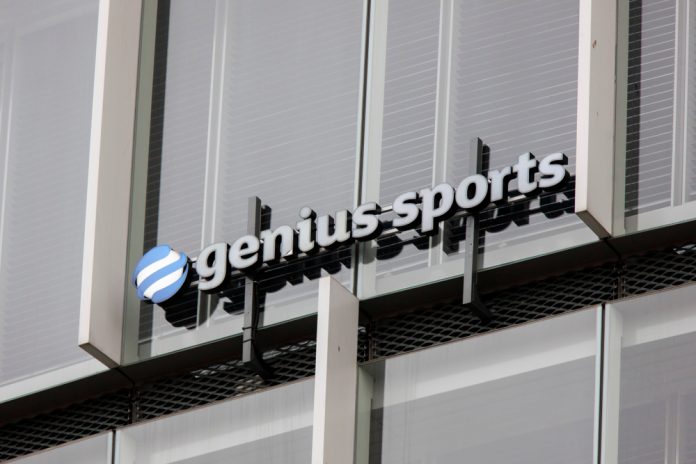 Sports data and technology firm Genius Sports recorded corporate revenues of $149 million – up 30% on the FY2019 results – in its financial results for 2020 (the period ending 31 December).
Marking the company's first set of financial results as a newly listed NYSE company, it disclosed that the firm's betting technology unit (formerly Betgenius) served as the group's biggest income contributor, generating revenues of $111 million.
The growth of its betting technology unit was attributed to strong client take-up of its official data rights services for bookmakers and the continued expansion of value-added wagering components.   
Meanwhile, Genius Sports' tech unit recorded a 12% increase in year-on-year revenues to $16 million, driven by expanded services provided to existing sports league and federation partners across all tiers of professional sport.
Additionally, Genius' media technology and content nearly doubled its 2020 revenues to £23 million as a result of new customers secured in the Americas and Europe for its programmatic advertising solution.
Genius results took a distinct US flavour, with the sports tech firm highlighting a series of US strategic achievements recorded during 2020 trading.
Most notably, this included a six-year strategic partnership with the National Football League (NFL) – inked earlier in April – to become the exclusive distributor of real-time official play-by-play statistics and wagering data for the tournament's sports betting and media partners.
Mark Locke, GSL Co-Founder and CEO, explained: "2020 was a landmark year for Genius, with outstanding performance amidst the challenges presented by the global pandemic.
"We have entered 2021 with great momentum, bolstered by our recently-completed merger with dMY II and NYSE listing, as well as our exclusive partnership with the NFL. 
"I am more confident than ever about the opportunities ahead as we continue to leverage our unique technology and scale to grow alongside the rapidly expanding global sports, betting and media ecosystem."