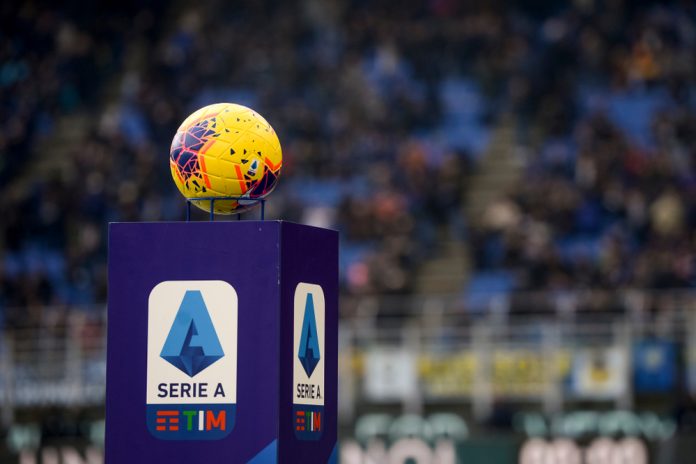 The Italian Serie A has aligned with Google in the fight against online piracy in football and to protect the division's products.
As part of the relationship, Google will deploy 'innovative instruments' and 'ad hoc' technologies to monitor copyright infringements and against content owners, and remove applications that facilitate and allow fans to watch games via illegal streams.
Furthermore, Google already stated it had removed apps from the Play Store that have been reproducing content owned by the Italian top-tier football competition, following reports from the Lega.
"The fight against piracy represents a constant commitment for Google, also through the development and continuous improvement of ad hoc technologies and dedicated programmes, available to content owners to protect their rights on our platforms," said Fabio Vaccarono, Chief Executive of Google Italia.
"Meetings and dialogue with rights holders are essential for a quality result. The successful collaboration with Lega Serie A is proof of this."
In signing the agreement, the Italian governing body said it will reach a level of protection from piracy which is 'unique in the world', with the help of Google.
"We have achieved great results in the fight against piracy, but we cannot let our guard down because organised crime is always finding new ways to damage our sector, to the detriment not only of the rights holders, but also of licensees and fans," added Luigi De Siervo, Lega Serie A Chief Executive. "We will soon reach a level of protection unique in the world."
In March, the Premier League and LaLiga helped Europol to shut down one of the 'world's largest' piracy operations, Mobdro, which made more than €5 million in illegal profits by selling user information to a botnet-related firm and through advertisement sales.
Moreover, a recent study conducted by Synamedia and Ampere Analysis estimated that sports rights-holders have lost approximately $28.3 billion due to illegal activity, whilst Lega Serie A said that the financial and employment cost of broadcast piracy was costing the division in excess of €1 billion per year, upon launching its own campaign in 2019.
Most recently, the Lega assigned the bulk of the domestic broadcast rights to the Italian top-flight to streaming service DAZN, whilst Sky Italia struck a secondary non-exclusive package to the division for the 2021 to 2024 cycle.