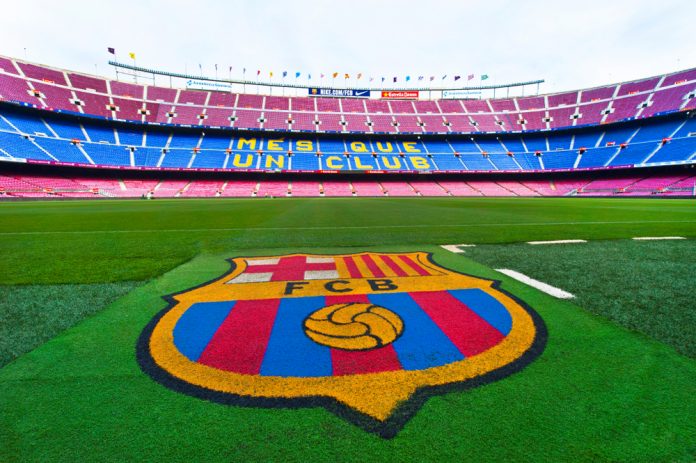 FC Barcelona has finalised a €500 million loan from US investment bank Goldman Sachs to ease the financial burden of the COVID-19 pandemic on the LaLiga giants, according to Catalan newspaper L'Esportiu.
According to the report, Barcelona will obtain €100 million of the loan immediately to supplement contractual obligations, such as players wages, before the 2020/21 LaLiga season draws to a close on 30 June.
Club sources also reportedly told the daily newspaper that the conditions of the loan, received on Tuesday, were 'much better than any bank could offer', with the American banker already involved in the 30-year financing plan to pay for the Espai Barça stadium renovation project.
"This credit will give air and stability to the club, we can be calm this season and next season," they added. "We have looked at what could be the worst-case scenario, that fans don't enter the stadium throughout next season. Even so, we can be calm after this operation."
With the club's debts said to stand at €1.173 billion at present, Barcelona's newly-appointed President, Joan Laporta, commissioned an audit into the club's finances, as is customary when a new leadership group takes over.
Despite Barcelona's money woes, the Spanish club dislodged rivals Real Madrid as the world's most valuable football club, according to Forbes' list, whilst the side also lead the line in Deloitte's Football Money League.
On the whole, it was estimated that LaLiga clubs lost out on more than €2 billion in total income during the 2019/20 and 2020/21 seasons, according to an assessment carried out by PricewaterhouseCoopers (PwC).
Barcelona, along with Real Madrid and Serie A's Juventus, is one of the three clubs remaining in the European Super League (ESL), after the withdrawal of the Premier League 'big six' ultimately caved the plans.
In its initial statement, the ESL confirmed that found clubs would receive '€3.5 billion solely to support their infrastructure investment plans and to offset the impact of the COVID pandemic' for teams such as Barcelona.
More recently, the remaining clubs hit out at the 'intolerable' pressures and 'threats' placed upon them to abandon the proposals, after UEFA and FIFA, along with individual leagues, began to put structures in place to prevent clubs from breaking away to join independent tournaments.