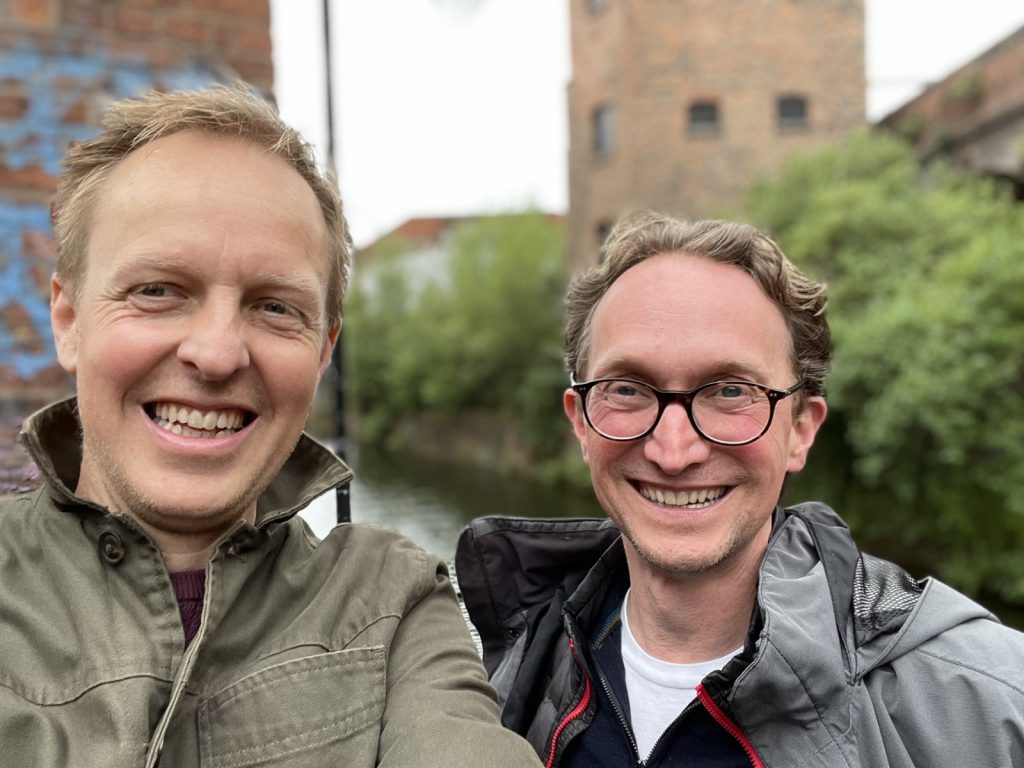 As the COVID-19 pandemic forced fans out of the stadiums and matches behind closed doors, professional sports organisations were forced to look for innovative ways to engage supporters from a distance.
Speaking to Insider Sport, Gareth Langley, CEO of Piing, and Ed Baldry, Chief Creative Officer, discussed the firm's recent collaboration with Everton FC, and the company's approach to fan engagement.
Insider Sport – Can you tell us a bit more about Piing and the role your company plays in the sports industry?
Gareth Langley – At Piing we create moments of mass engagement for the real world, virtual worlds and hybrid worlds, focusing on big crowds in that space. We have games for fan zones and for stadia and arena sized crowds, and we reach beyond the stadium as well to fans at home.
What ties all of our games together is that you join a Piing game just by picking up your phone and going to a website, usually the client or club. There's no app to download and there's no account to set up, you just literally click on a link type in the URL, scan a QR code to get straight into the game.
The focus is on the fun. That creates attention and that attention can be branded by partners and can create highly viral, really valuable activations for partners as well as for sports teams. It offers something for everybody – for the fans, the teams and the partners.
Ed Baldry – Crucially, the thing that we focus on, because of our background in user experience for web projects, is on getting people straight to the fun using the minimum steps possible. If you require the user to go and download or instal or put an email address in and create an account, that is going to instantly reduce your audience.
We do it the other way around compared to most people. We put the fun first, and then we ask for things like email addresses and contact details at the end. We give something to the user, and then we ask for something in exchange.
IS – How did your collaboration with Everton FC materialise?
GL – We were originally introduced to Everton by our friends at ADI.TV, who provide some promotional screens all over the world and also do a lot of work with with Everton. We were introduced to Matt Gamble, the Senior Digital Manager at Everton in the summer, and we discussed the ways that we can engage fans both during lockdown with no attendance and beyond that as restrictions ease.
Everton are very good at trying things out and being brave with regards to testing new technology and new ideas, so they seemed like a natural sports team to be working with. Back in December, Everton were one of four clubs that were allowed to have fans in the stadium – they were allowed 2,000 fans around Christmas – so we were able to get our interactive game show happening on site on a number of occasions. This was followed by our more recent activity during their recent game against Wolverhampton Wanderers, which had an increase of 6,500 supporters at Goodison..
IS – You've just mentioned the UK's national lockdowns and the impact this had on fan attendance. How has the COVID-19 pandemic prompted professional sports clubs to find new ways to engage with their fans?
GL – It's interesting where we are at the moment and it'll be interesting where we are in the future as well. At the moment with low attendance, fans have got to get in earlier and they've got their allotted time. With many sports fans in the UK, it's natural behaviour is to turn up at the last minute, but right now we need to get fans into the stadiums sometimes an hour or 90 minutes before kick-off, which is a challenge for clubs with regards to keeping those fans entertained and also stopping them from moving around.
Our fan engagement activities are something that can create a better matchday experience for people both around but sometimes quite a long time before kickoff. That's better for the fans and can also help improve the atmosphere, which is even more important right now as we haven't got any fan zones, and there's limited hospitality, etc.
Moving into the future, it's going to be interesting because we don't know whether fans are going to be charging back into the stadiums or if there will be some reluctance. Either way, we're going to need to either get the fans back or encourage them to come in early, and we can help out with that, both in the fan zones and during and after the match.
EB – It's a great reason to have fans on site for longer periods of time, with the fan zones and stadium engagement, because traditionally if you go to a football match and arrive half an hour early, there's nothing to do and nothing to watch. What we're trying to do is bring in more entertainment, which means people can set up earlier, and the clubs may also make more sales.
If you look at the US, an NFL game is an all day event and a family event, it's not just 90 minutes of the match, there are other things going on. I think that clubs in this country are heading in that direction, but it's not traditional to do that, and it's all about edging people in that direction. The future is creating these all day experiences.
IS – What other professional sports clubs does Piing currently work with, and do you have plans to expand your presence outside of football?
GL – We initially started with coproate events in exhibition and events spaces, and we would provide in-game experiences all over the world. We then moved into sports in January 2020, which was a challenging year for everybody and not the best time to make that switch into crowd events in sports. Nonetheless, what we've found is that lots of folks have embraced the technology, and I'm looking forward to how we can work with fans as they come back in.
As well as Everton, we've been working with other well known Premier League clubs, and teams in rugby union as well, covering fan zones, stadia and home activities. We've got products like Ball Rebound, which can incorporate up to 100 people, and Penalty Shootout, which allows 50,000 or 100,000 fans to simultaneously take a penalty on the big screen in the stadium.
We're not just limited to football. Ball Rebound can be re-skinned into an ice hockey game, and we're currently looking at re-skinning Penalty Shootout for the rugby sector, and then of course it's not a big leap to turn that into an American football product. We can even take it to cricket and basketball, so it's quite easy for us to start building up these new games on our platform.
We're also in conversation with organisations in the motorsports industry, with our game that allow fans to race cars on the big screen. There is also our interactive game show product, which can be used inside the stadium which can also reach beyond this to the fans watching from home, and bringing those fans into the stadium virtually, which is really quite an interesting prospect.
EB – A very popular title of ours is the Buggy Race game. What we call the off-the-shelf version is based on racing across a desert, but we can change the environment and the racers to cars or horses to fit different sports.
SBC – What role can fan engagement tools such as Piing play in sports organisations' overall marketing strategy?
GL – We can be easily integrated into teams' apps very easily, and into their wider marketing strategy. Ultimately it starts with the fan, and we don't want to shoehorn activations into something, we want to make things that impress fans and draw attention. By focusing on the fun, that creates attention, and creates a much more meaningful relationship between the brand and fans. 
Everything we do can be rebranded and re-skinned and has multiple brand touchpoints for partners. We've been consistently getting some astonishing response rates in our CTAs recently and from data collection. Because we fit into so many areas, we have found ourselves working with club fan engagement teams and matchday teams  as well as with partnership teams because they are always looking for new, and better ways to activate brands with their partners. 
All three parties are interested in this because it engages the fans, and from that we can then engage with brands, and the brands themselves are actually very interested because who wouldn't want to have their brand in the hands of thousands of fans with potential for even more to join in from home? It has a lot of value for everybody involved.
EB – A little bit our of history – for many years I worked on interactive marketing such as websites, and generally when you have a company come in for a brief and request for a game to be produced, they would be offered either a fun game or one which highlighted their product. If someone said they always wanted a fun game, then they got a very good product and it was very popular, but this was not the case for the ones who solely wanted to highlight their product. Our approach is to do both; create a really exciting fun game that we know other people can play, and then work out how we can integrate a brand into it. This can be done easily by changing the graphics to reflect the brand.
IS – What role can Piing play in fan engagement when stadiums are allowed at maximum capacity again as we emerge into a new post-pandemic normal?
GL – Our fan zone games work great for smaller numbers of around 30 to 100 people, whilst the stadium games work for tens of thousands, and beyond the stadium games will reach millions. The bigger the crowd the better, from our perspective. What will make things really interesting is when we bring in the fans from outside the stadium to join in with what fans are doing inside the stadium.
All the leading clubs in any sport, whether that is in the US or in Europe, have a huge international following, with supporters on the other side of the planet who will never be able to attend a game. We want to connect these fans to those who are in the stadium there and now, just before kick off or at half-time.
We had some feedback from one of the major league teams we work with, and asked people what they think makes a Piing game great. The answers ranged from prizes, beating your friends, beating the stadium – but the number one answer for every cohort was 'being part of something', which was great for us because we aim to create shared experiences.

EB – We aim to be flexible, and our products such as the game show offering can really take the form of whatever a client wants it to be, whether that be expensive or low budget, for example. Another element is with engaging neutral fans. So, let's say you are watching a Premier League match from Indonesia, you may be from a neutral position. What we want to do is allow these neutral fans to also get a crowd or a stadium feel whilst watching a game on TV.